Partnering to Impact is a donor-funded grant program to support the university in a way that strengthens the engagement of our Women for OSU Partners.
---
Partnering to Impact Grants
Each year, Partnering to Impact awards grants to areas that focus on the four following initiatives: Health and Wellness, Education, Campus Beautification, or Arts and Culture at Oklahoma State University.
---
2023 Grant Recipients
Growing DivHERsity
Taler Adney, Instructor, Oklahoma State University Institute of Technology
Project Summary: Oklahoma State University Institute of Technology has taken significant strides to create a sense of belonging for female students with increased recruitment through partnerships and scholarships. To amplify the current efforts to recruit, retain and graduate female students in male-dominant industries, this project will create and promote a Women in Industry student organization that is student-centered and student-led to foster academic and career female advancement. The organization will promote a female-driven sense of belonging with peer-supported growth as its root to recruit, retain and dynamically transform the OSUIT higher education campus culture toward an equitable learning environment for females in technical-based programs.
---
Harmonizing Open Educational Resources: Accessibility Beyond Screen Readers Through OSU Community Voices
Mrs. Sasha H. Hanrahan, Speech Coordinator/Teaching Instructor; Dr. Megan Ruby, Adjunct Faculty; Dr. Sarah Hollingsworth, Assistant Teaching Professor
Project Summary: In 2019, Oklahoma State University issued a call to action for faculty to develop, adapt and implement low-cost, high-quality Open Educational Resources (OER) materials in all possible courses. This project's objective is to provide free, engaging auditory OER to help improve the academic experience for all students. This will be achieved with OER by enhancing the learning in speech communication and English general education courses, as well as non-traditional academic learning materials that can be utilized in diverse environments. It will also build alternative methods of curriculum acquisition for all student learners by bridging the learning gap for neurodivergent learners, international students and nontraditional students.
---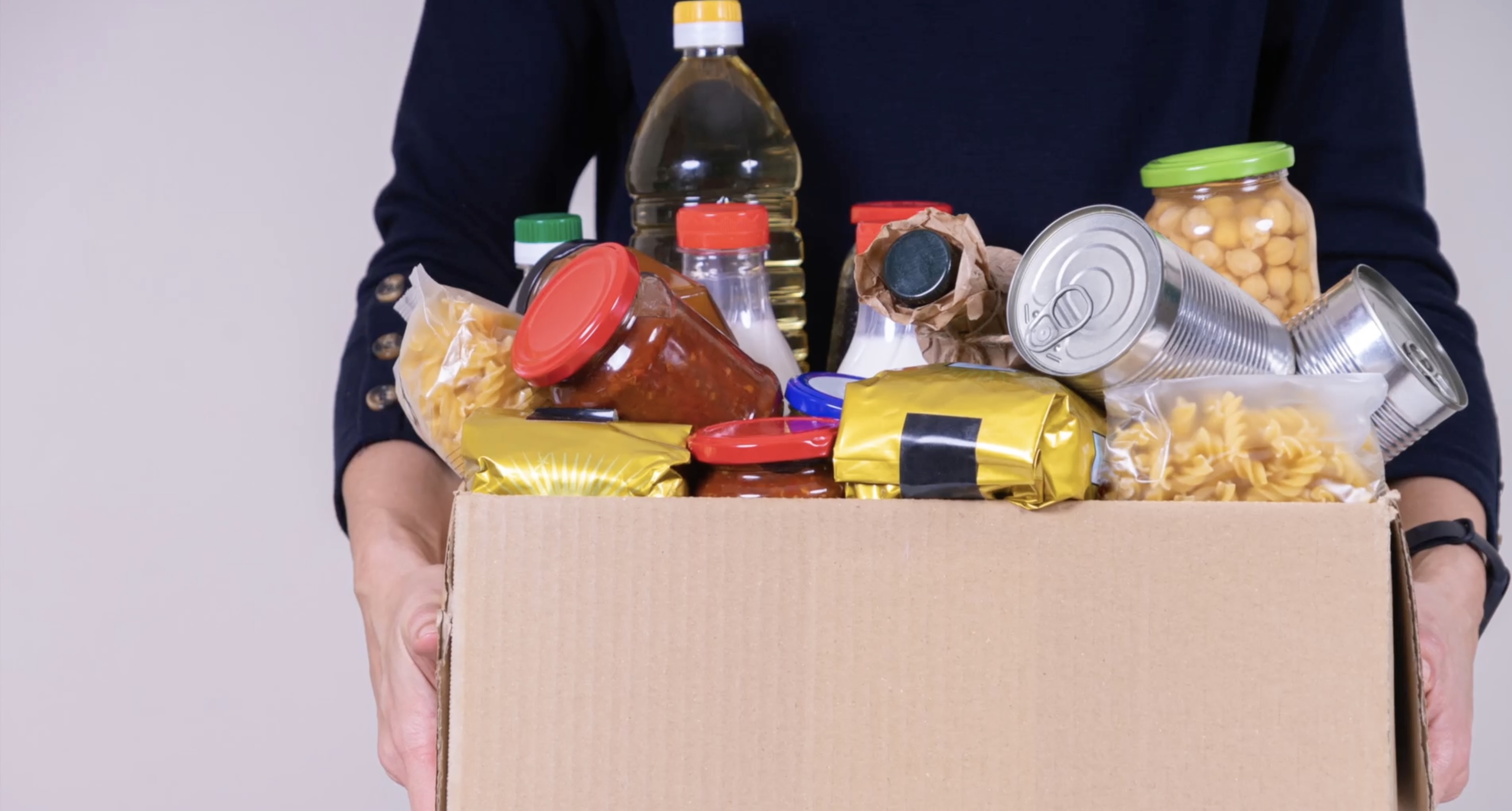 Increasing Food Security at OSU-OKC
Ashley Hallenbeck, Student Parent Support Grant Assistant and Diversity/Accessibility Specialist, OSU-OKC; Chris Bingham, Director of Disability Services and Diversity, OSU-OKC
Project Summary: Oklahoma State University-Oklahoma City serves many students who live in food deserts or experience general food insecurity. The project's objective is to provide accessible and direct aid to OSU-OKC students, staff and faculty experiencing food insecurity. The project will establish a food pantry and train student and staff volunteers to operate it. Through a partnership with the Regional Food Bank of Oklahoma, the food pantry will be stocked and sustained. Remaining funds will cover operating costs and implement ways to connect students to the food pantry. Additionally, this project will provide students with nutritious recipes that utilize the food available in the pantry.
---
Increasing Student Success by Reducing Student Debt: A Free Open Textbook for Required Composition Courses
Dr. Kathy Essmiller, Coordinator, Open OKState, Open Educational Resources Librarian
Project Summary: A large majority of OSU students receive financial assistance in the form of need-based grants and scholarships. OSU Libraries are committed to finding ways to help make textbooks more affordable for OSU students. The project aims to increase student success by reducing student debt through the creation of a free, open textbook to benefit all incoming freshmen taking Composition I and Composition II at OSU, which is approximately 3,000 students each semester.
---
Oklahoma State University Student Farm
Dr. Justin Moss, Professor and Department Head, Horticulture and Landscape Architecture; Sophia Darrow, Coordinator, Department Head, Horticulture and Landscape Architecture
Project Summary: The OSU Student Farm serves to foster a sustainable environment to nourish the Stillwater community. It aims to provide quality fresh vegetables to diminish food insecurity, increase access to local, sustainably grown produce and deliver an educational setting for student enrichment. Through the establishment of the student farm, strong community bonds and partnerships have formed, especially with Our Daily Bread Food and Resource Center, which combats food insecurity head-on, both on and off campus. In addition, the farm aims to ensure that agriculture remains the focal gem of Oklahoma State University through the restoration and repurposing of a historical property for student enrichment and leadership.
---
2022 Grant Recipients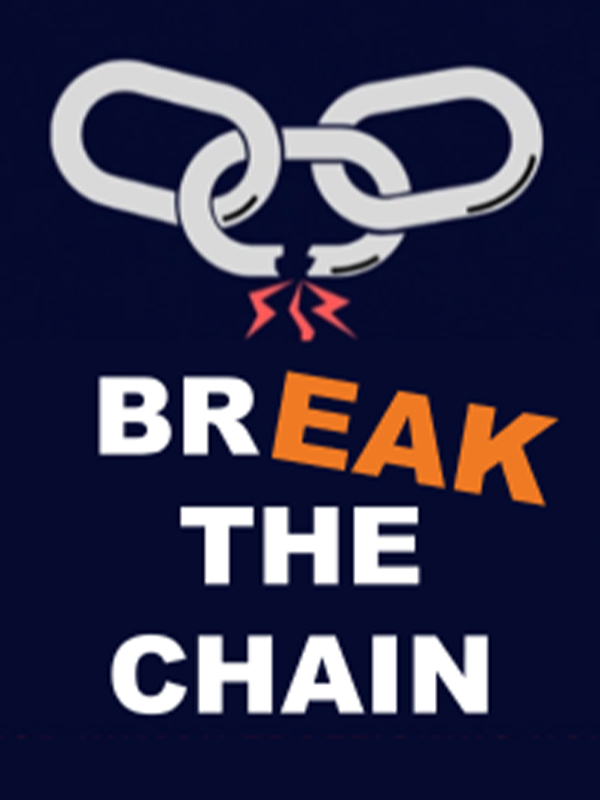 Break the Chain: Stopping Sex Trafficking with Big Data
Dr. Miriam McGaugh, Assistant Professor of Professional Practice, School of Marketing & International Business
Project Summary: The Oklahoma State University School of Marketing and International Business has teamed up with Louisiana State University and the University of Alabama to research and create predictive models from online advertisements and sex trafficking. The application is a database that sifts through the mass amounts of advertisements, content and location, which is then made available to law enforcement and community organizations that specialize in human trafficking rehabilitation. The "Break the Chain" application employs typical marketing concepts to reverse and break down the trafficking advertisements.
---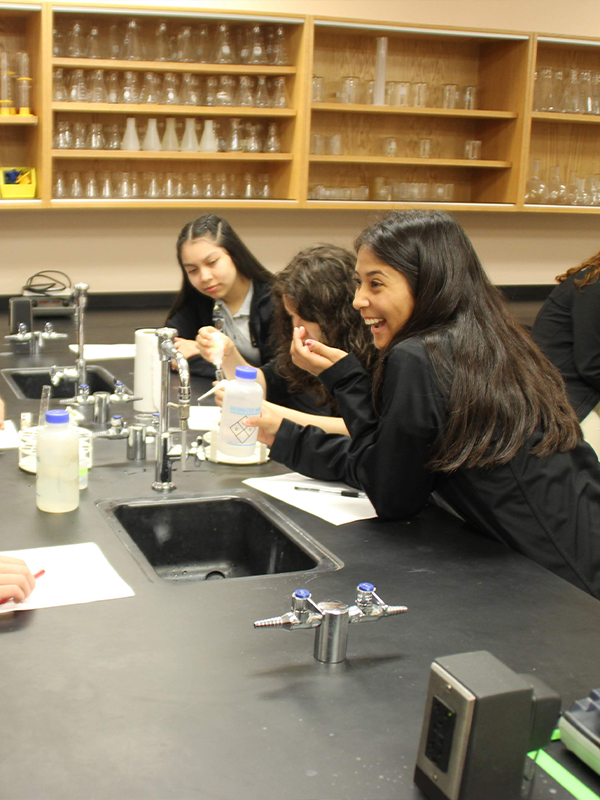 Fridays are for Careers
Brandee Morgan, Director, Recruitment & Admissions, Oklahoma State University - OKC
Project Summary: The Fridays are for Careers program invites underserved high school students to the Oklahoma State University - Oklahoma City campus to explore careers. The goal is to create awareness for a variety of careers and the resources that are available to help students reach their career goals. Participants also receive guidance regarding how to select a college, enroll and apply for financial aid. The Fridays are for Careers program also allows various campus teams to collaborate in these informational, educational and experiential sessions. This program also directly supports OSU-OKC's vision, mission and culture.
---
LeadHERship Spears
Dr. Alexis Smith Washington, Associate Professor & Senior Inclusion Officer | Sarah Teague, Manager - Outreach Programs, Riata Center for Entrepreneurship
Project Summary: Despite significant progress, women continue to be underrepresented in corporate America. Women, however, are heavily represented in business education programs and professional schools. The women matriculating at the Spears School of Business have a plethora of classes and student organizations that cater to developing their business knowledge in their chosen content areas, but it lacks a well-designed leadership development program. The LeadHERship Spears program will conduct professional development workshops, conference participation and networking and a job shadowing program for women.
---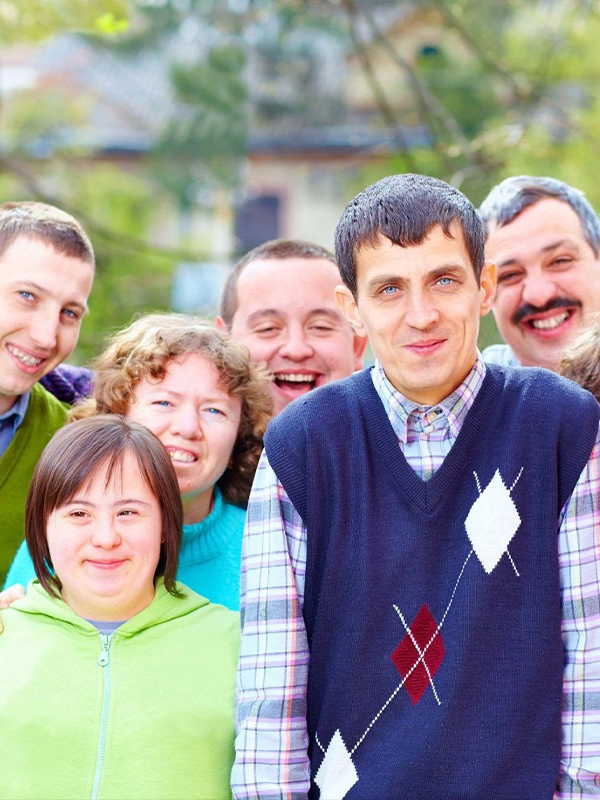 Opportunity Orange Scholars
Dr. Jennifer Jones, Director, Institute for Developmental Disabilities | Dr. Kami Gallus, Associate Director of Research, Institute for Developmental Disabilities
Project Summary: In June 2021, the university announced the development of Opportunity Orange Scholars, an inclusive postsecondary education program for students with intellectual disabilities. Opportunity Orange Scholars directly addresses the initiatives of the Women for OSU Partnering to Impact grant, providing a new path for students who currently have no option of attaining a college education. Opportunity Orange Scholars' objective is to improve and expand educational opportunities at OSU, not only for college-age individuals with intellectual disabilities, but for all students on the Stillwater campus.
---
Partnering to Impact the Academic Success of Students with Disabilities
Dr. DJ McMaughan, Assistant Professor in Health Education & Promotion | Dr. Richard Alan Jones, Visiting Assistant Professor in Integrative Biology | Dr. Madeline Brodt, Assistant Professor in Counseling Psychology
Project Summary: Students with disabilities often feel like they don't belong on a college campus. The primary goal of Partnering to Impact the Academic Success of Students with Disabilities is to improve the social and educational experience of Oklahoma State University students with disabilities to promote academic success. Through collaboration with students, advocates and faculty, the project will co-produce an online disability-focused diversity, equity and inclusion tool. It will also maximize the impact of the website on students, faculty and staff.
---
Supporting Local School Participation in Naisef on the OSU Campus
Dr. Cynthia Orona, Program Coordinator, Water Resources Center | Dr. Nicole Colston, Assistant Research Professor, Department of Natural Resource & Ecology Management
Project Summary: The project aims to encourage and prepare Oklahoma teachers and Native American students to participate in the National American Indian Science and Engineering Fair (NAISEF) hosted at Oklahoma State University in early April each year. The event hosts Native American middle and high school students from across the country to serve and recruit STEM interested students from Oklahoma's 39 recognized tribes to OSU's STEM degree program. The project will create live webinars and archived videos, conduct campus visits and summer workshops and create "Family STEM" event kits.
---
2021 Grant Recipients
Basic Needs Security at OSU
John Mark Day, Ed.D., Director of Leadership & Campus Life
Project Summary: Oklahoma State University is working hard to ensure none of its students go hungry or lack other basic needs like health care and shelter. With the help of the Women for OSU Partnering to Impact grant, programs to tackle problems like food insecurity on campus will be able to grow. Specifically, Campus Life, led by John Mark Day, will build a sustainable infrastructure to meet food security resources, increase student awareness of on-campus and community resources, and provide direct aid to students in the form of meal cards, food and hygiene products.
---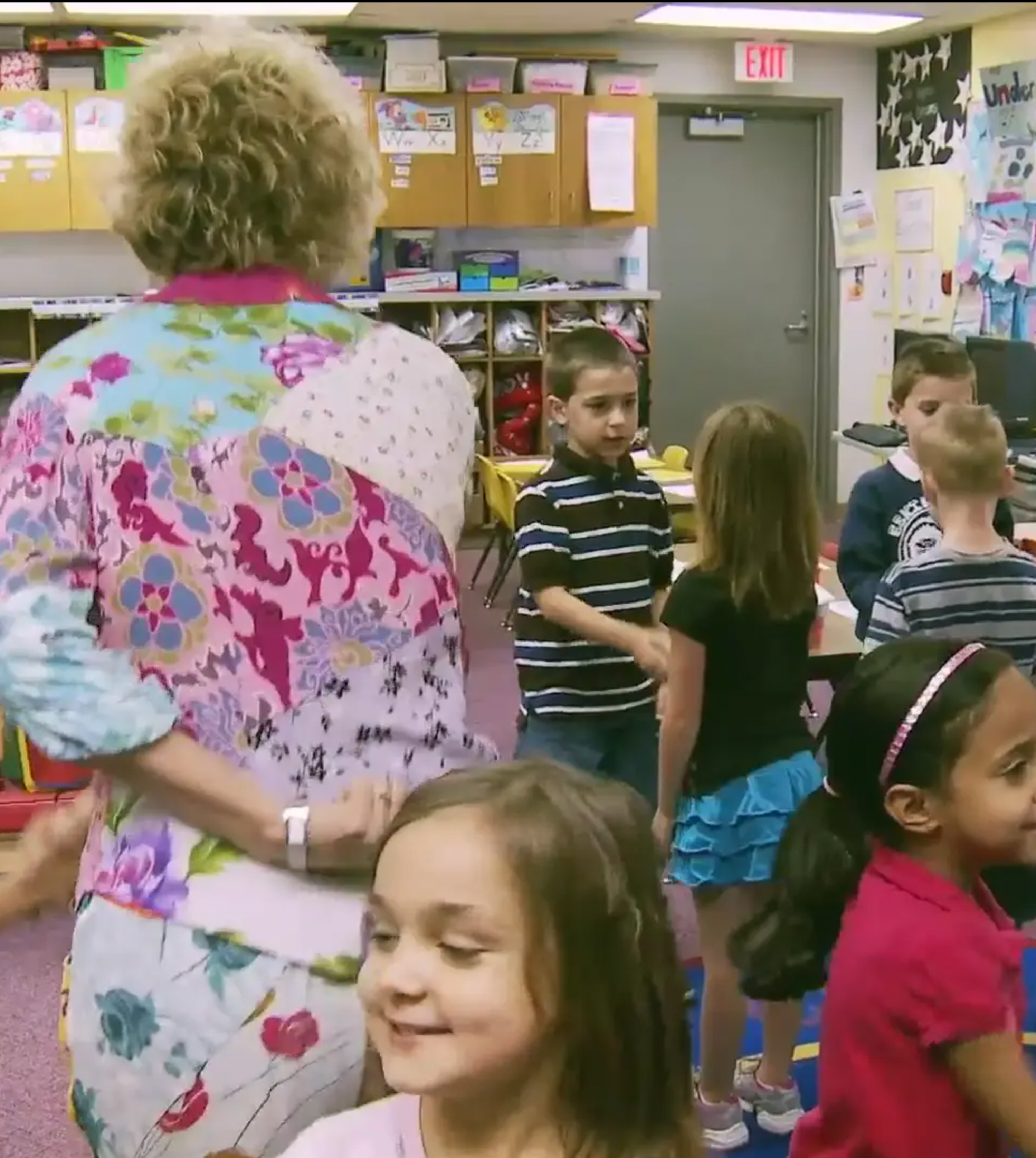 Belonging, a Film to Inspiring Teaching Social Acceptance in the Classroom
Amanda W. Harrist, Ph.D., College of Education and Human Sciences Professor
Project Summary: The proposed project involves producing an educational film that alerts elementary school teachers to the heavy cost of social rejection and presents a simple but profound way to improve the socioemotional climate of the classroom, so all children will come to feel they belong. Research shows that social rejection negatively impacts children's health, well-being, and education. Teachers learning about and employing a method for increasing social acceptance in the classroom squarely addresses the mission of the Women of OSU's Partnering to Impact program.
---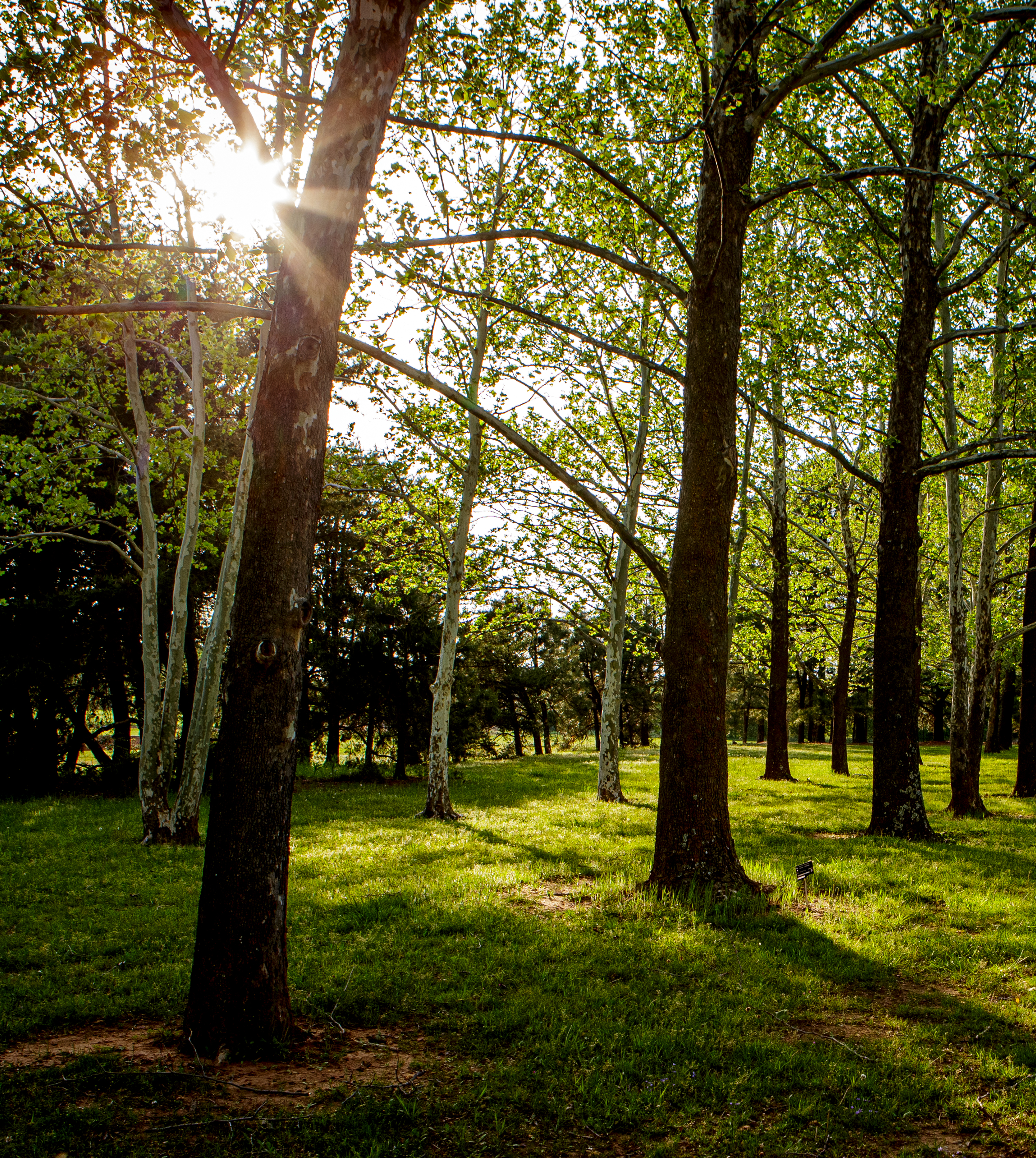 Partnering to Impact Nature Trail
Dr. Lou Anella, Director of The Botanic Garden at OSU and Ferguson College of Agriculture Professor, and Dr. Adrine Shufran, OSU Insect Adventure Coordinator and Ferguson College of Agriculture Associate Extension Specialist
Project Summary: The Partnering to Impact Nature Trail will connect The Botanic Garden and Insect Adventure with a nature trail that will educate and inspire young visitors as they hike between these destinations. The trail will traverse a wooded area, a field of agronomic crops, pass by a pond, cross over a stream, move through a wildflower garden, and provide a path to these two beloved Stillwater destinations. Along the way there will be interpretive signage, a scavenger hunt, and directed activities to help excite discovery as well as the opportunity for plenty of healthy exercise and exploration.
---
Sarah Coburn Residency at The McKnight Center for the Performing Arts
Clint Williams, McKnight Center Director of Development
Project Summary: In its continuing effort to bring world-class performing artists to Stillwater and Oklahoma State University, The McKnight Center will host a residency with renowned opera singer and OSU alumna, Sarah Coburn. The weeklong residency will include an array of masterclasses and private coaching sessions, an open rehearsal, and a lecture for Greenwood School of Music voice students, in addition to a mainstage concert in the Performance Hall. The selection of Sarah Coburn has special meaning due to her longstanding ties to OSU. Ms. Coburn's down-to- earth demeanor makes her a relatable figure and will demonstrate to Greenwood School of Music students that with hard work, anything is possible. Women for OSU will be recognized as the exclusive partner for the residency.
---
If you are interested in becoming a Women for OSU Partner, please contact Jayme Ferrell.