Our Service
The purpose of StuFu is to educate students about the impact and importance of philanthropic giving by facilitating student giving campaigns. StuFu serves OSU by building, cultivating, and sustaining relationships with the OSU community by acting as a bridge between the student body, community, donors, and the OSU Foundation.
---
CowboyThx
Participating in CowboyThx Week is part of the OSU Traditions Keepers program. Throughout the year, StuFu is on campus encouraging the spirit of philanthropy in all students. CowboyThx Week is a way for the students to say 'Thank You' to the donors and alumni that make Oklahoma State great! In 2012, StuFu developed CowboyThx week, educating the student body about the impact donors are making and giving students a way to express their gratitude. CowboyThx week has become a staple on campus in the years since its establishment. Each year, during Homecoming week, students write thank you letters, sign a giant banner and use #CowboyThx on social media to share their appreciation for the incredible generosity of the donors to OSU.
---
Donor Engagement
Student Foundation makes it a priority to express their gratitude for the donors that make their education possible. The membership sets aside time at each of their meetings to write thank you notes. They also, host 3 Thank-a-thons per year where they go to their favorite spots on campus to film personalized thank you videos for our donors.
---
PhilanthroPete
Giving to PhilanthroPete is part of the OSU Traditions Keepers program. Oklahoma State University has it's very own crowdfunding platform, PhilanthroPete! PhilanthroPete empowers OSU units, departments, and student organizations to make projects a reality through fundraising. Learn how projects can be created and supported by the Cowboy community using PhilanthroPete.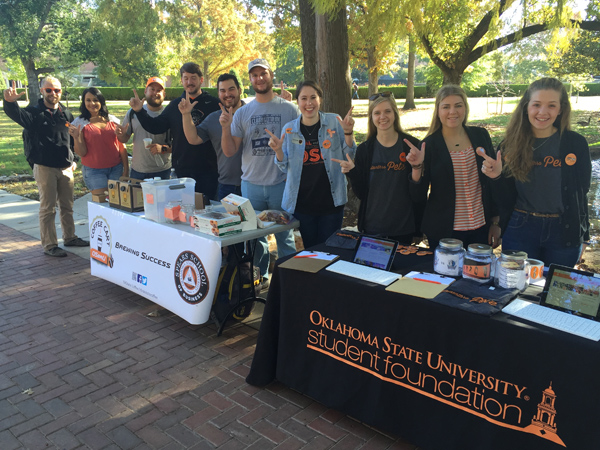 ---
Love O-State Week
Love O-State Week is dedicated to bringing student awareness of donors' impacts on campus. The week consists of Faculty Day, Facilities Day, and Donor Panel Day. Faculty Day highlights how endowments have affected professor's work and research. Facilities Day highlights privately funded facilities by marking some with a decal. On Donor Panel Day students have the opportunity to hear from prominent OSU donors on why they choose to give.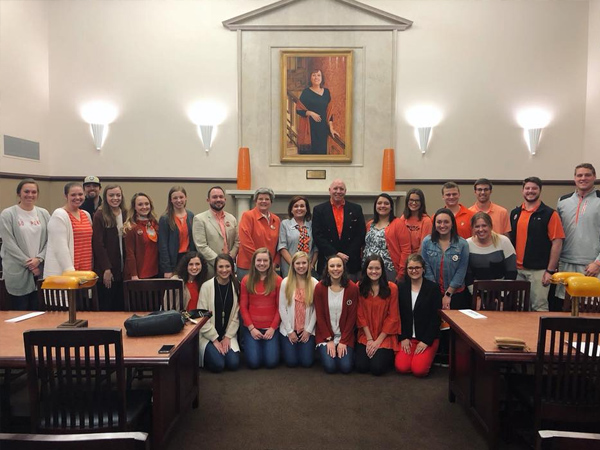 ---
Cowboy Strong Week
Cowboy Strong Week is a event that is dedicated to raising money for the Cowboy Strong Student Emergency Fund. This fund is in place to help students in dire financial circumstances stay at OSU and finish their degree. It is the true embodiment of the Cowboy Spirit. We spend the week on campus raising money and finish out the event with a concert featuring students that is open for everyone to attend.