Oklahoma State University's leaders have long understood the importance and utility of a physically thriving and vibrant campus that makes a good impression, instills pride and creates a sense of unity. The campus beautification initiative at OSU provides energetic and interactive features including plazas and courtyards, outdoor spaces, seasonal displays, public art and landscaping at OSU.
---
Areas of Impact
When you support the Campus Beautification, you help shape the future for Oklahoma State University. By contributing to the fund below, you make our future brighter orange!
Campus Beautification Fund
20-31500 - This Facilities & Equipment fund benefits facilities and equipment through the General University
---
Ensuring OSU's Visual Legacy
Research shows that students and faculty decide whether to attend a university within the first 15 minutes of a visit based on their initial impression of campus, which is why campus beautification is so vital to maintaining our student numbers and attracting great faculty.
The beautification project introduces a variety of architectural, artistic and landscaping features into the blueprints of Oklahoma State University. Working in conjunction with the University's Master Plan, the fundraising initiative includes a multitude of energetic, interactive features that will impact the overall OSU experience.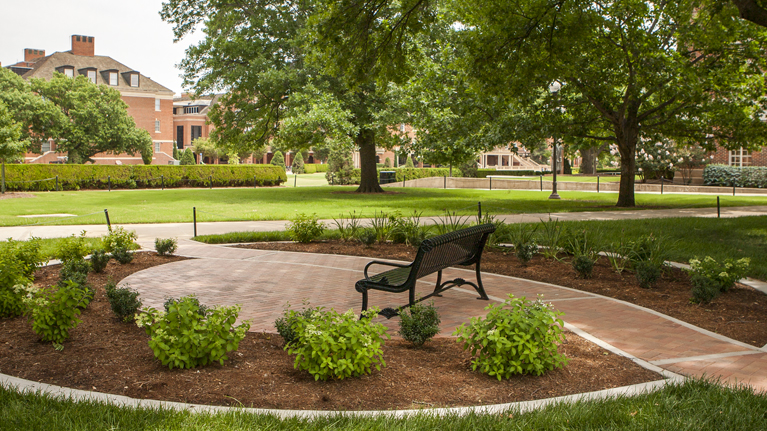 ---
---
Dedication to the Future
OSU's leaders are dedicated to building upon and preserving the beauty of our campus for generations to come. The plans outlined in the beautification plan will emphasize the campus' visual appeal and will evolve as needs are met and new projects are introduced.
"The campus grounds are sacred to everyone who has ever been a part of OSU. We have a duty to take care of this institution, preserving and improving upon the place that has been home, and still is home, to so many of us." Burns Hargis, President of OSU
Please join us in supporting the beauty of this unique campus and making sure it continues to be a wonderful place for memories to be created for years to come. Gift options have a varying range of recognition from an electronic honor roll to plaques and other on-site namings. Opportunities to become involved are numerous and represent a variety of funding levels that can be used to leave your legacy at OSU or honor a loved one. We will provide additional details and specific naming opportunities for projects upon request.