The Oklahoma State University campus is a beautiful place where fond, lasting memories are made. By making a gift of a decorative planter, bench or lamppost, you are commemorating a loved one, a mentor or a memory on the campus to be enjoyed by all for years to come.
---
Areas of Impact
When you support the Campus Tributes, you help shape the future for Oklahoma State University. By contributing to the fund(s) below, you make our future brighter orange!
Campus Beautification Fund
20-31500 - This Facilities & Equipment fund benefits facilities and equipment through the General University
---
Tree Tributes
Have you ever strolled through Theta Pond? Legacy Walk? Monroe Ave? Everyone who visits our OSU-Stillwater campus notices our beautiful urban forest. Generations of the Cowboy family have enjoyed the benefits of a full and healthy canopy. You can help to ensure that future generations enjoy the same experiences provided by the urban forest as well by contributing to the Campus Tree Planting and Maintenance Fund.
OSU is committed to the campus' urban forest as part of our campus beautification efforts by providing extensive tree care to enhance the campus outdoor learning environment. As a result, OSU is recognized as a Tree Campus USA by the Arbor Day Foundation. You can play a pivotal role in keeping our urban forest healthy by memorializing a loved one, celebrating a special occasion or just supporting the campus tree program.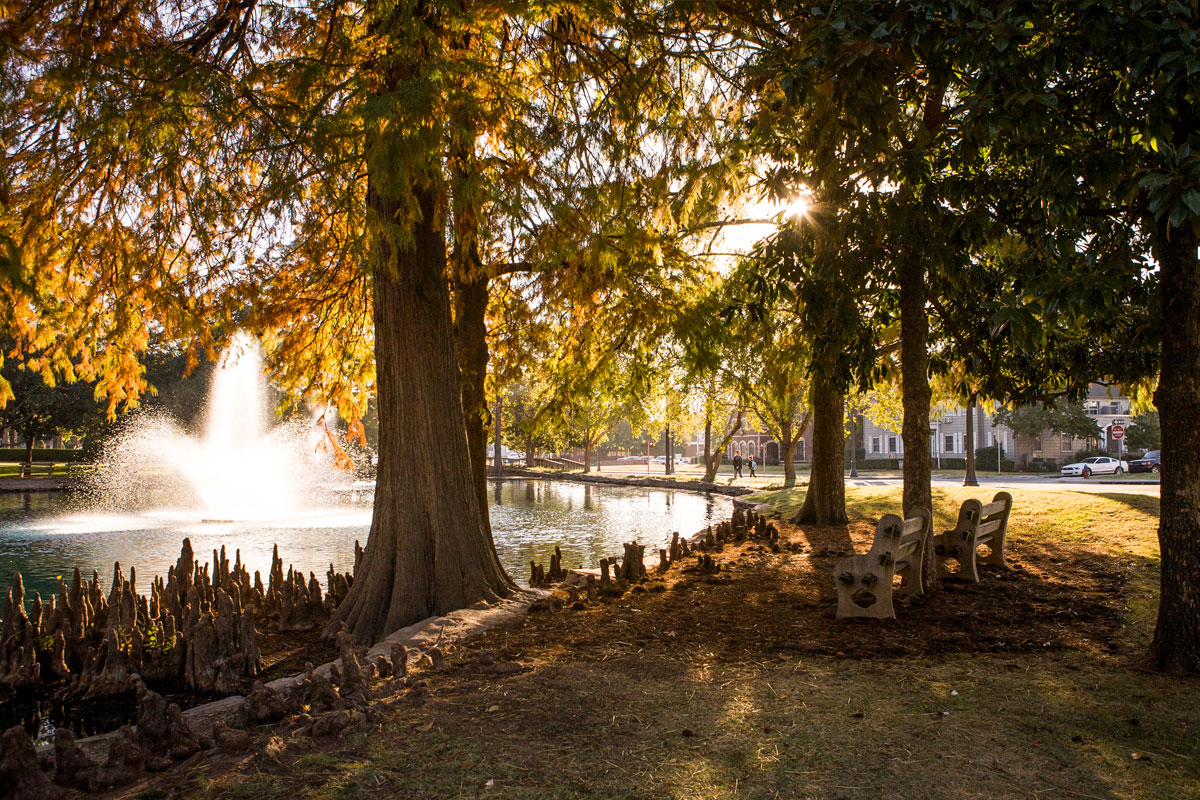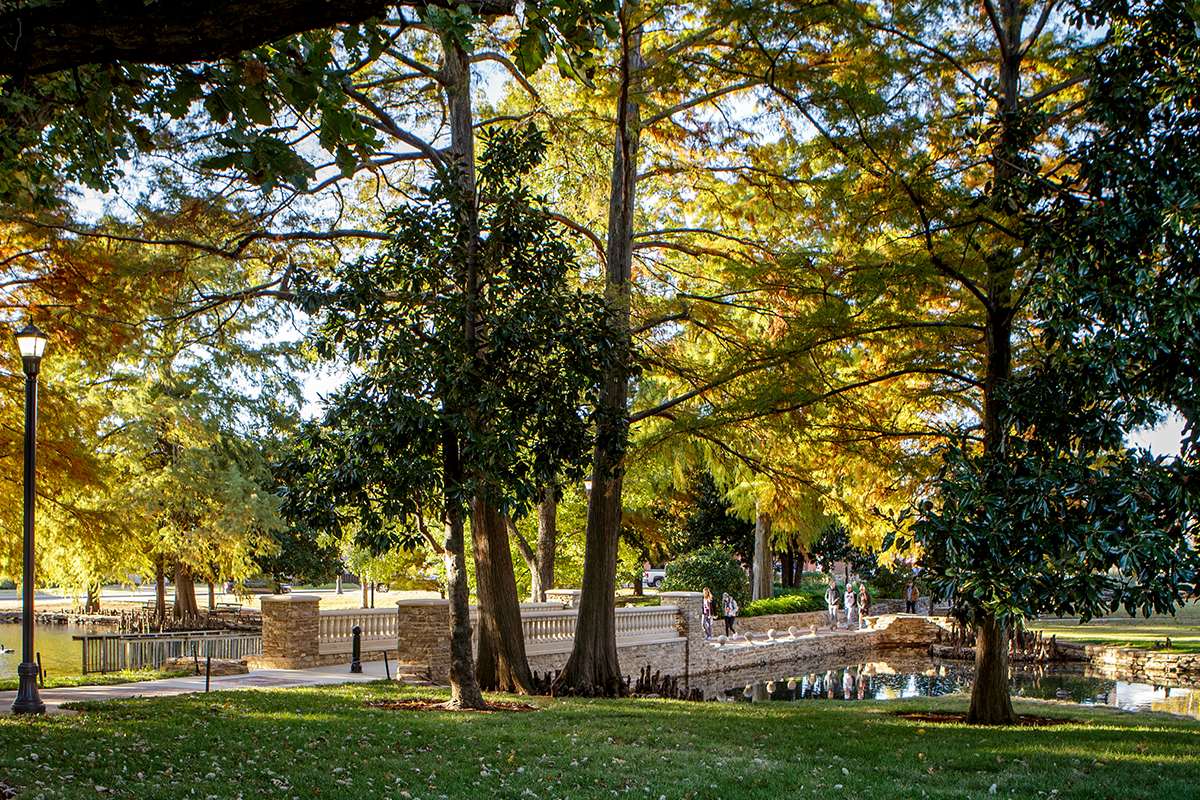 Your donation/contribution supports the overall care of the campus urban forest, which includes tree plantings, staking, mulching, fertilizing, pest control and watering for over a year to get the tree established. Gifts of $1,800 or more will receive recognition near the Cowboy Family Tree art piece located at Theta Pond.
Support will help the immediate need of campus forest restoration and replanting efforts after losing nearly 90 trees to the October 2020 ice storm and February 2021 freeze.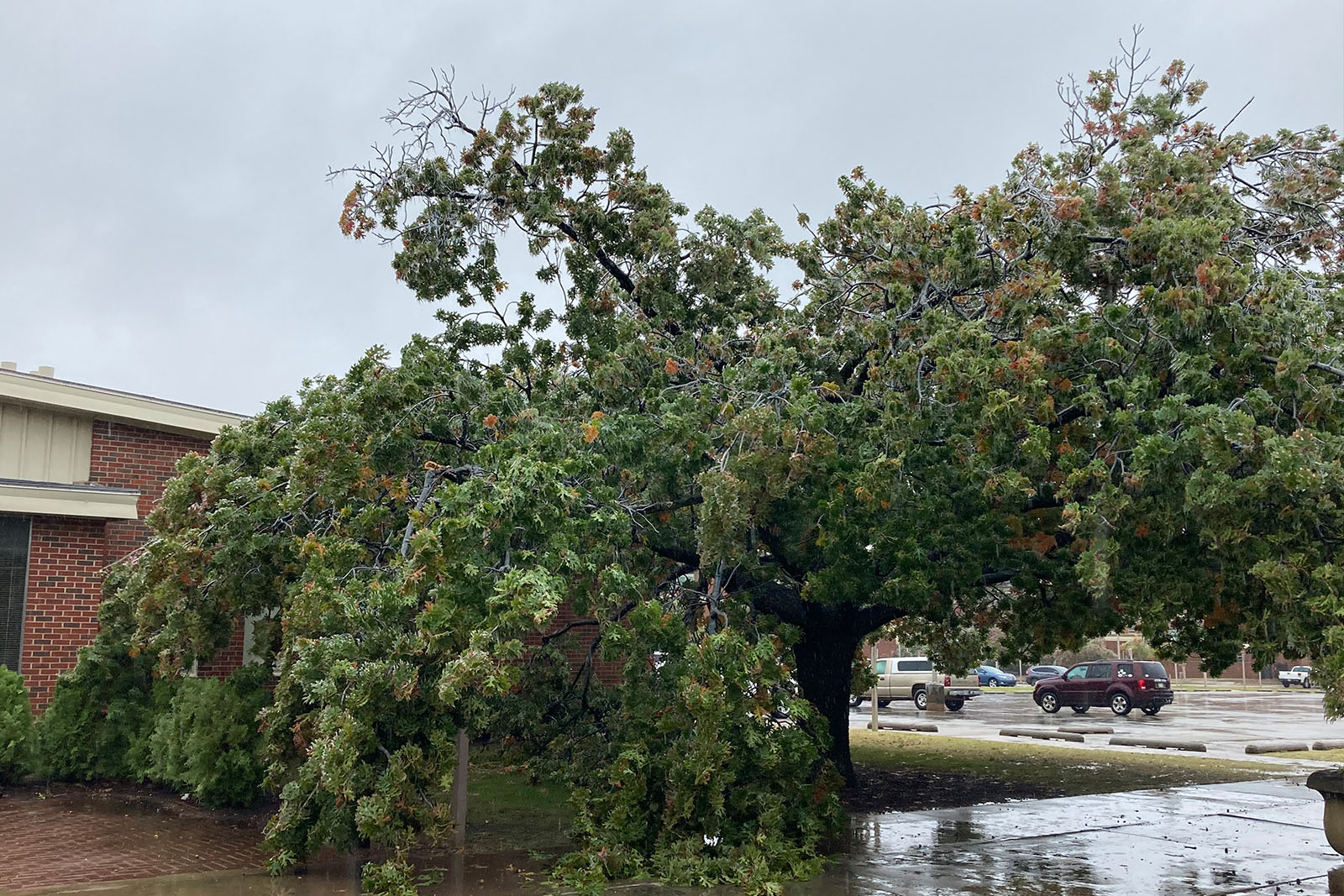 ---
Commemorative Benches
A popular gift option for those wishing to have their own special place on campus is an attractive, comfortable cast-iron bench – an amenity much appreciated by students, visitors and the entire University community. Benches provide places for faculty, staff, students and visitors to enjoy campus or meet informally, and are an important aspect to the overall landscape at OSU.
Your personalized bench will preserve the legacy of a family member, treasured faculty mentor, or friend, while enhancing the aesthetic appeal of the campus and the surrounding community.
A 3" x 10" bronze plaque commemorating your gift is a functional way to have your generosity acknowledged and enjoyed for years. Bench plaques include three lines with 30 characters per line.
Tribute benches are located around Theta Pond, the Edmon Low Library, Student Union, in display gardens, along trails, and around most academic and residential campus buildings. Tribute benches provide a place of rest and contemplation for thousands of visitors. Your tribute bench gift not only provides an additional seat for visitors, but also supports the care and maintenance of our gardens, outdoor art sculptures, and campus beautification efforts.
---
Decorative Planters
Decorative planters are located throughout the campus providing our landscape with a home for beautiful foliage year round. A true focal point of our campus beautification efforts, the decorative planter allows the campus to fully bloom from season to season. A gift of a decorative planter ensures the beauty of Oklahoma State University continues on.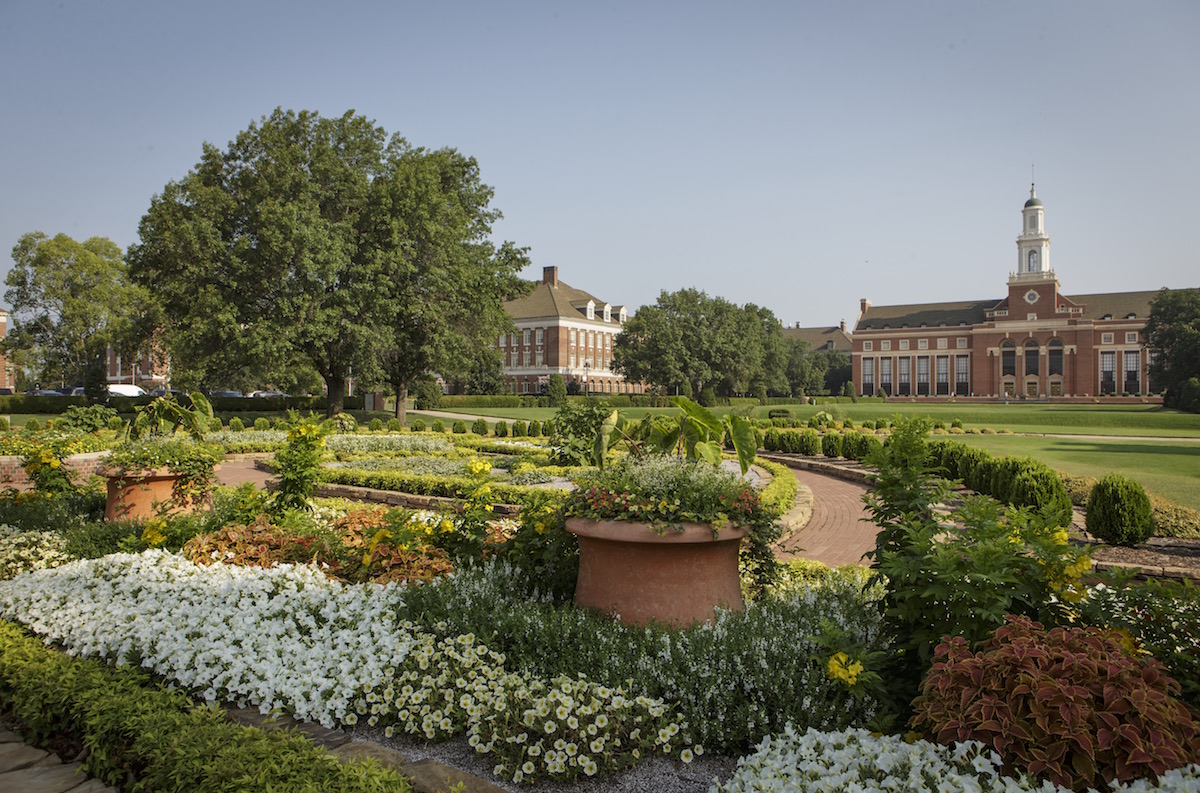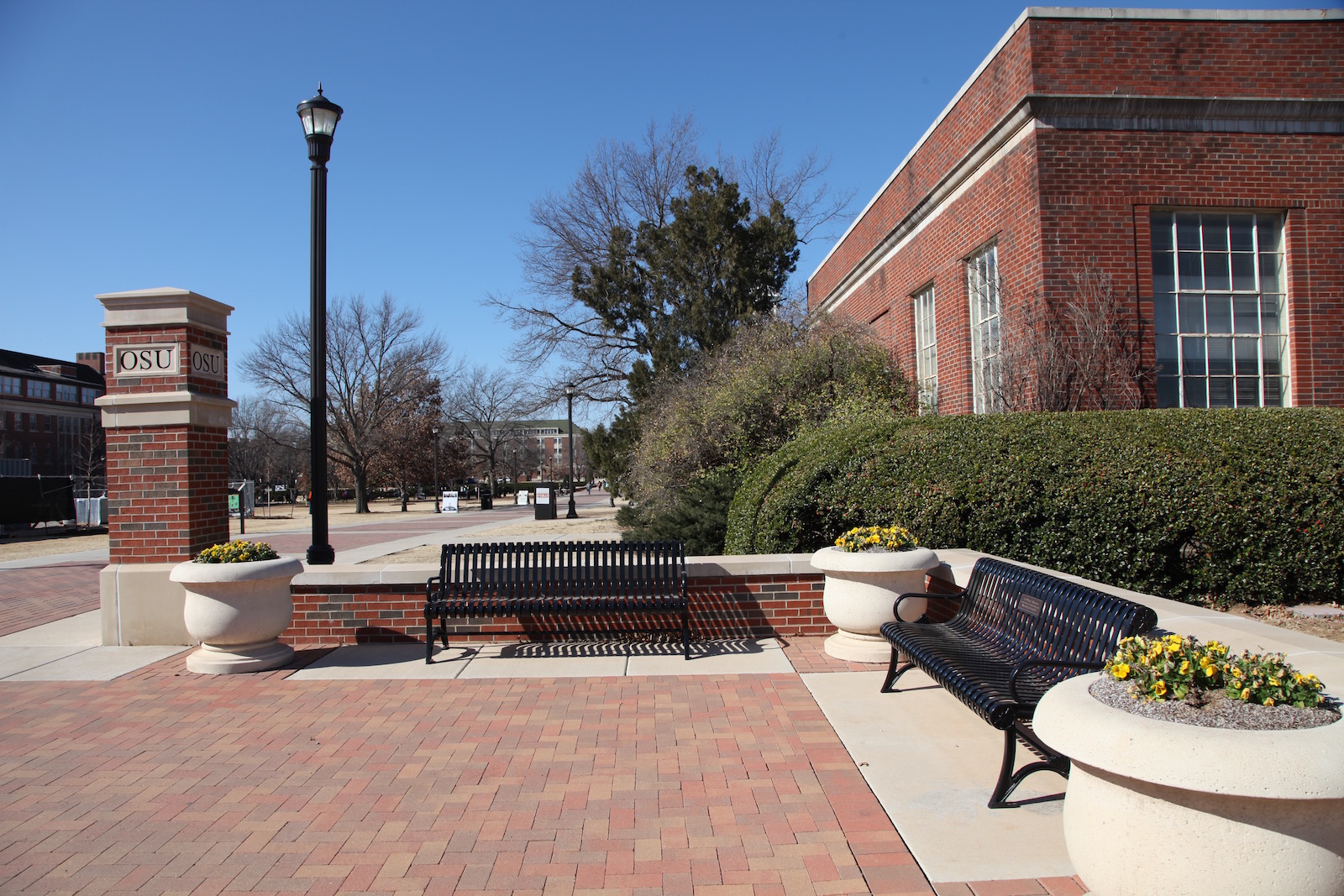 Recognition will be etched in brick and placed at the base of the planter at the discretion of the University dependent upon the location.
---
Commemorative Lampposts
Gifts will enable an aesthetically pleasing and unified approach to lighting across campus, providing a consistent look with those elements in the future. Lampposts adorn the Oklahoma State campus to provide light and safety to the many students, alumni, visitors and campus family. Whether down historic Monroe Avenue or the newly established Legacy Walk, lampposts are available to memorialize or honor individuals.
Recognition will be etched in brick and placed at the base of the lamppost at the discretion of the University dependent upon the location. Funding supports the care and maintenance of our campus landscape, gardens, outdoor art sculptures, and campus beautification efforts.
---
Download our Campus Tributes order form here.