Research has been one of the three essential components of our mission since Oklahoma State University's inception, adding richness and depth to teaching and outreach.
---
Areas of Impact
When you support the Research, you help shape the future for Oklahoma State University. By contributing to the fund below, you make our future brighter orange!
General Research Fund
20-35300 - This research fund benefits programs through GEN UNIV - Academic Affairs.
---
Research findings improve quality of life by bringing new products, processes and medicines to the marketplace. Research through innovation is the engine that drives economic development. Research through the social sciences and humanities improves our well-being. Research through creative artistry enhances our view and appreciation of the world.
OSU's researchers are engaged in research across the full spectrum of human endeavor and inquiry, including areas of state and national priority. Research in plant and animal science places OSU at the forefront of agricultural biotechnology research. OSU researchers also participate in initiatives to understand and advance the role of sustainability in all aspects of our lives.
This includes the development of biofuels and many other projects to increase energy efficiency. OSU's energy research is focused on providing solutions for the current and future needs of the nation as our scientists work in collaboration with private, state and federal sectors to enable the nation's transition to a sustainable energy future. OSU's sensor-related researchers investigate more effective ways to protect our nation's food, our environment and our first responders.
Research into many aspects of aerospace, from control engineering to human space flight, enables OSU to support the growing aerospace economy of the state. OSU is a national leader in the design of unmanned aerial systems (UAS). The University is the first in the world to offer a graduate degree option for UAS. These and many other research areas are currently active within our University community, each contributing to the enhancement of the quality of all our lives.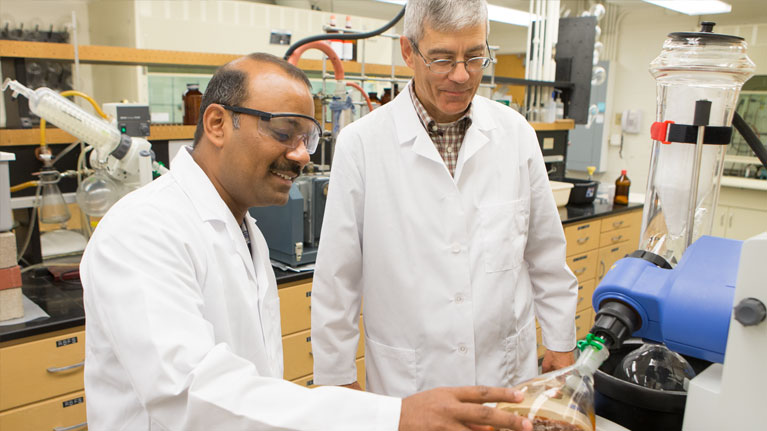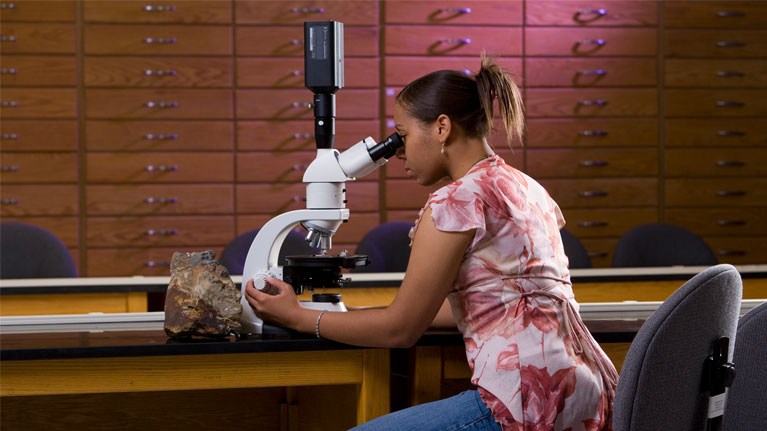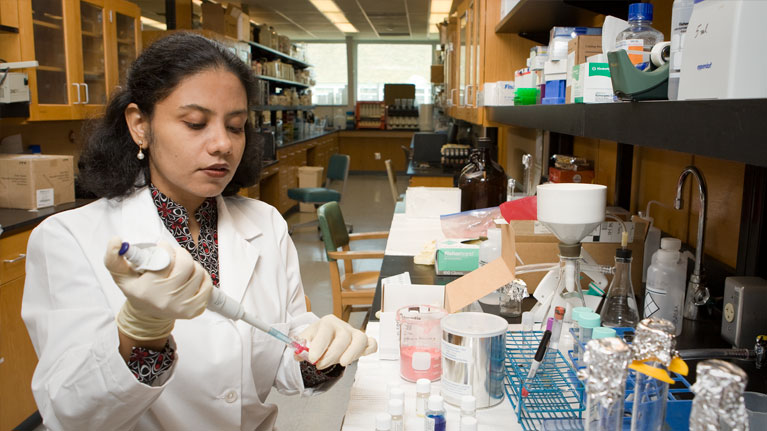 To learn more about research at Oklahoma State University, please visit this website.
---
Meet the Vice President of Research
Sheryl Tucker is the Interim Vice President for Research and the Dean of the Graduate College and Professor of Chemistry at OSU. Dr. Tucker holds degrees from Kent State University, University of North Texas and she completed her postdoctoral work at Duke University. Dr. Tucker has also been serving as the Program Director for the Graduate Research Fellowship Program with the National Science Foundation in Washington D.C. Dr. Tucker assumed her current position in August 2011.
Dr. Tucker is also the founder of the Magic of Chemistry, a science education program, which was recognized and adopted throughout the country. She is the recipient of numerous awards for her scholarly and inclusive excellence endeavors, including being honored by the White House in 2005 with a Presidential Award for Excellence in Science, Mathematics and Engineering mentoring.