The Oklahoma State University Museum of Art is a teaching museum, passionately committed to providing opportunities for students to experience art through exhibitions and programs that enhance the academic mission of the university.
---
Areas of Impact
When you support the Museum of Art, you help shape the future for Oklahoma State University. By contributing to the fund below, you make our future brighter orange!
Museum of Art Fund
20-97130 - This general support fund provides support for all Museum exhibitions at the Postal Plaza Gallery or on campus and educational programs such as artist talks, family day programs and other educational programs.
---
The OSU Museum of Art works closely with the Department of Art, Graphic Design, and Art History by supporting programming at the Gardiner Gallery on the OSU campus. In its galleries on campus and in the community, the OSU Museum of Art seeks to engage audiences with dynamic programs and access to a growing collection of original art that serves as a resource for the study of art and its history by the campus, community, and the people of Oklahoma.
The Postal Plaza Gallery, opened in January 2014, serves as a new home to our permanent collection of art and as a teaching museum for students, providing hands-on opportunities to learn while connecting students with a broader arts community beyond the OSU campus. The Postal Plaza Gallery, a renovated 1933 Federal Post Office, is located in downtown Stillwater.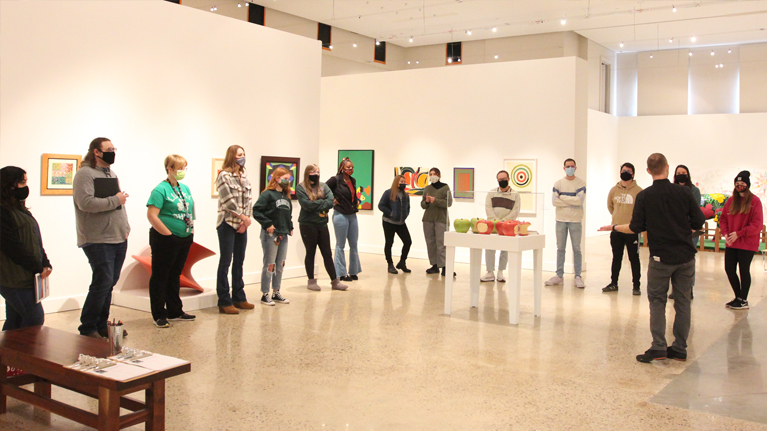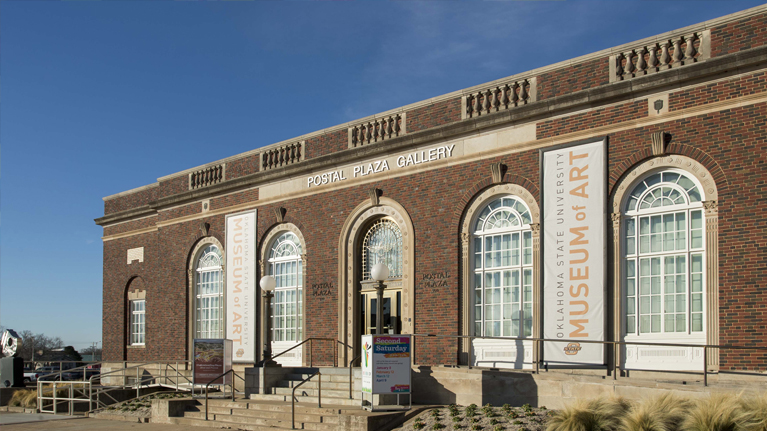 ---
To plan a visit or see a list of events and exhibitions, visit the OSU Museum of Art online.