The Michael and Anne Greenwood School of Music will be a premier music education facility that harnesses the synergy of research, talent and incomparable hands-on learning experiences available only at Oklahoma State University. The building is set to open in 2019 alongside The McKnight Center for the Performing Arts thanks to lead donors Michael and Anne Greenwood.
---
Areas of Impact
When you support the Greenwood School of Music, you help shape the future for Oklahoma State University. By contributing to the fund below, you make our future brighter orange!
Music School Building Fund
22-00350 - This Facilities Building Construction fund benefits facilities and equipment through the College of Arts and Sciences.
---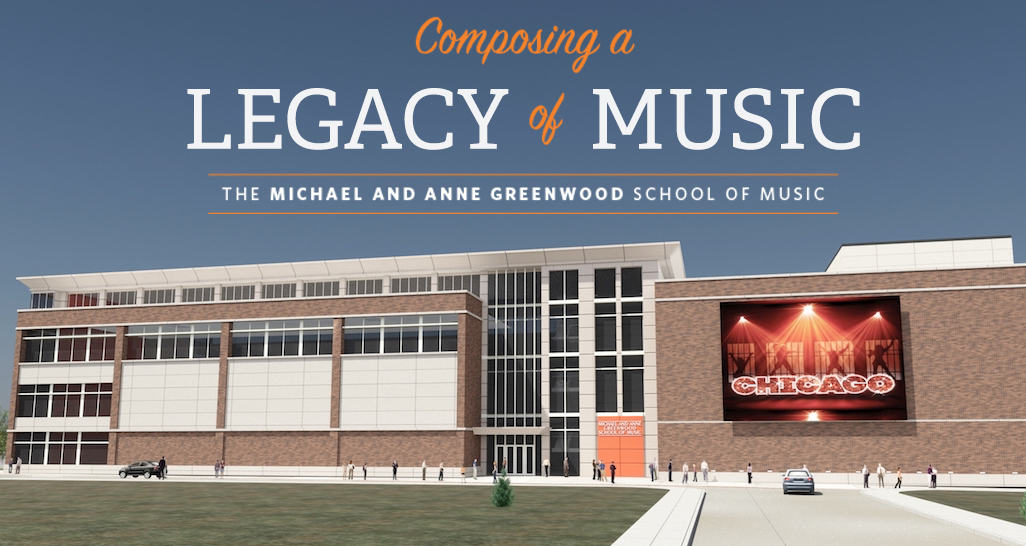 The new building will foster creativity, collaboration and artistic expression, elevating the Department of Music's tradition of excellence. The Greenwood School of Music's proximity to The McKnight Center for the Performing Arts will amplify and leverage opportunities, including masterclasses, for students and faculty to interact with world-class musicians. The facility is being designed to encourage collaboration with suites strategically created for specific areas and rehearsal spaces to accommodate varying sizes of music groups. Music laboratories, classrooms and teaching studios will be equipped with the latest technology for high-level studio production.
The Michael and Anne Greenwood School of Music and The McKnight Center for the Performing Arts will be catalysts to create a nationally recognized center for music education over the next decade. Together, and with additional money we will raise in the coming months, we are building inspiring facilities designed exclusively to meet the specific needs of our music programs and support first-class programming on a world stage in Stillwater, Oklahoma. I hope you'll join us in supporting these transformational projects.
The Greenwood School of Music and opportunities created by The McKnight Center are putting OSU's music programs in a position to continue to achieve national accolades and prominence. As a result, OSU will be able to recruit and retain highly talented and ambitious music faculty; music programs will reach national conservatory levels; domestic- and international student applications will increase dramatically; and degree programs will grow while new ones will be introduced.
"Great universities have wonderful music and performing arts programs, and we are pleased that this new building will allow OSU's music educational programs to progress at a more rapid rate and showcase the extraordinary talents of the students and faculty." Michael and Anne Greenwood, alumni and lead donors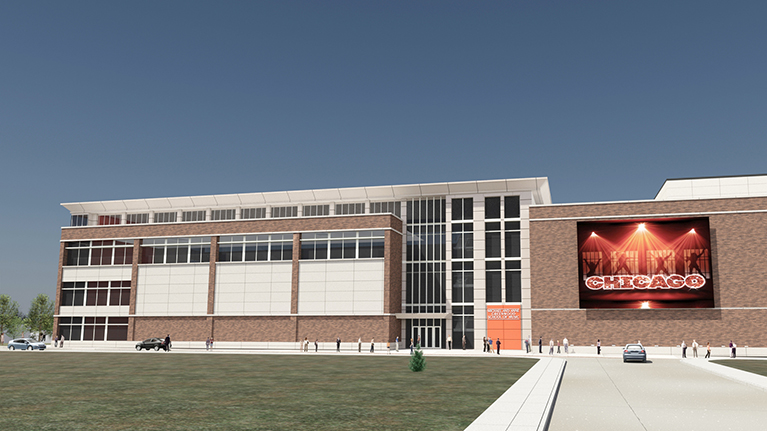 ---
Naming of the Michael and Anne Greenwood School of Music
In fall 2017, philanthropists Michael and Anne Greenwood made a generous gift to name the new home for the university's music education programs at OSU. The Greenwoods' passion for music education is an inspiration and their significant gift was the catalyst to begin construction on the new facility.
Click here to READ MORE about the gift announcement and watch the video below to learn more.