The College of Education, Health and Aviation at Oklahoma State University is fully committed to improving the lives of children, adolescents, adults, families and communities as an integral part of the land-grant mission.
---
Areas of Impact
When you support the College of Education, Health and Aviation, you help shape the future for Oklahoma State University. By contributing to the fund below, you make our future brighter orange!
---
The College of Education, Health and Aviation prepares and develops professionals who facilitate life-long learning and enrich quality of life for individuals in diverse settings. The College excels in the generation of knowledge in our professional areas and advances professional development through teaching, research and outreach.
The College enrolls nearly 2,700 students (1,763 undergraduates and 857 graduate students), and has 81 tenure-track faculty members. The college's graduate programs have been ranked among the top 75 of Best Education Schools in the country by U.S. News. Courses and degree programs are offered on the main Stillwater campus, the Tulsa campus and the Oklahoma City campus. The College is comprised of four schools – the School of Kinesiology, Applied Health and Recreation, the School of Teaching, Learning and Educational Sciences, School of Community Health Sciences, Counseling and Counseling Psychology and the School of Educational Foundations, Leadership and Aviation.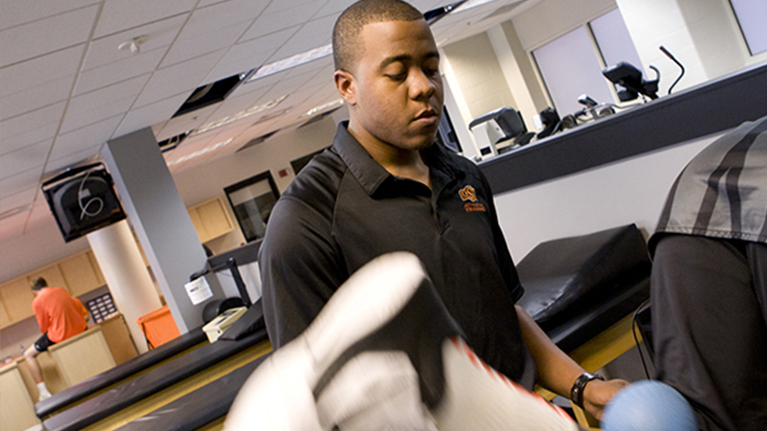 ---
Schools & Academic Departments
---
Meet the Dean
Stephan Wilson is a regents professor and interim dean of the College Education, Health and Aviation at OSU. Wilson has also served as the dean for the College of Human Sciences since 2008. He is a Fellow of the National Council on Family Relations and was honored for lifetime contributions to cross-cultural and cross-national family studies by the NCFR with the presentation of the prestigious Jan Trost Award in 2007.
Before coming to OSU, Wilson was senior associate dean and professor in the College of Health and Human Sciences at the University of Nevada, Reno. He also served as chair of the Department of Human Development and Family Studies at UNR, the interim director of the Nevada Center for Ethics and Health Policy, and co-director of the SAGE Consortium (Scholars for Aging and Ethics).