President's Fellows is a unique society made up of the most passionate and loyal Oklahoma State University alumni and supporters. It provides an opportunity to support the larger priorities of our university through the leadership of President Burns Hargis.
---
President's Fellows funding provides flexible, unrestricted resources that allow projects and initiatives related to the ongoing transformation of our campus to grow from concept to realization. This affords students the support needed to reach their potential and supplies funding that enables our outstanding faculty to make groundbreaking discoveries.
Your annual commitment of $10,000 or more to the President's Fellows fund means you believe in a better OSU and are partnering with President Hargis to provide vital resources where and when they are needed most.
By joining President's Fellows, you are helping to pioneer a movement that will result in greater discoveries, student population growth and recognition as a premier land-grant university. Together you are taking on the challenge to meet the most pressing needs facing our university today.
Our Students
Too often students find themselves unexpectedly faced with hardships and the task of rebuilding their lives, often being forced to put their dreams and education at Oklahoma State on hold. President's Fellows funding provides immediate assistance for students facing extenuating circumstances and is one of the many ways your generosity can impact their lives.
---
Our Faculty
The success of Oklahoma State's mission as a land-grant university relies on the expertise, research and innovation of our dedicated faculty, but they cannot be successful without access to the necessary tools and resources. Your gift to President's Fellows will help OSU retain our world-class faculty and equip them to conduct groundbreaking research while providing our students with a compelling educational experience.
---
Our Campus
Research shows that students and faculty choose a university within the first 15 minutes of a visit based on their initial impression of campus, which is why campus beautification is part of President Hargis' long-term vision for the future of OSU. Campus beautification has been embraced as a key to connecting prospective, current and former students back to Stillwater. Through President's Fellows funding we are helping to guarantee day-to-day preservation of OSU's visual heritage.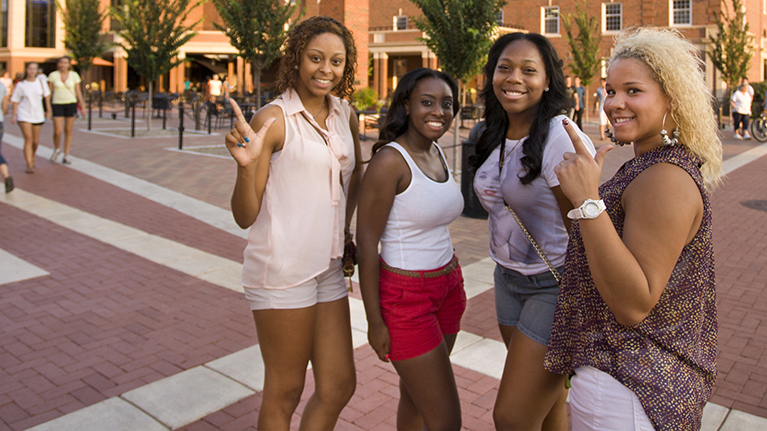 Diversity Enrichment
President's Fellows recognizes the importance of diversity enrichment programming for all our students. These programs and events enhance the students' cultural, social, and academic experiences. President's Fellows invested $37,750 in 2015 to sponsor programs, events and conference scholarships ranging from the Cherokee College Prep Institute to providing scholarships allowing 40 students to attend the Creative World Forum in Oklahoma City. All of these programs and conferences have the goal of building community, celebrating cultures, and educating students.
---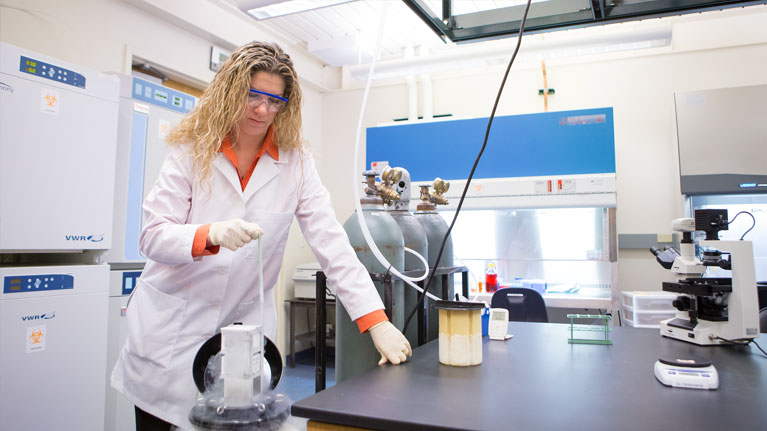 Faculty Research Award
President's Fellows in partnership with the Office of the Provost and the Vice-President of Research offers a Faculty Research Award in an effort to support faculty by equipping them to conduct groundbreaking research. College deans nominate faculty members to submit applications for the President's Fellows Faculty Research Award. We take pride in the passion and ingenuity our dedicated faculty bring to OSU and want to ensure our professors have the funding needed to offer a compelling educational experience to students, while also supporting our land-grant mission of research and innovation.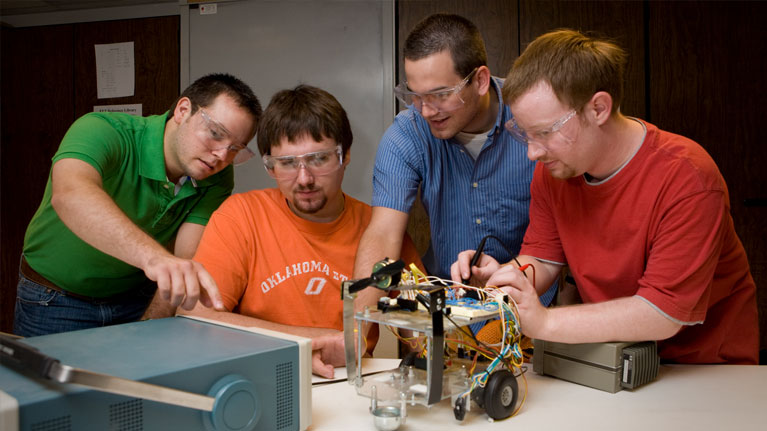 Student Scholarships
I cannot begin to express how grateful I am to receive this scholarship. Now I can focus on creating a brighter future for my son and me.
- Kami Robinson, 2014 President's Fellows Scholar
The President's Fellows Scholarship program has impacted dozens of students in the first two years by providing $160,000 in need-based student scholarships.
The President's Fellows Scholarship program, offered in partnership with the OSU Scholarships and Financial Aid Office, provides scholarships to qualified students based on demonstrated need, financial or personal hardship, or recommendation by an advisor or faculty member. Scholarship selections are made annually to benefit students with a high level of demonstrated financial need. In addition, scholarship funds are available throughout the year to impact students facing immediate financial hardships.
---
Camp Cowboy
Camp Cowboy is a three-day experience located at Lake Carl Blackwell that has proven to help incoming freshmen make an easier transition into college life, resulting in higher retention rates and GPAs for attendees. Unfortunately, the facilities are in poor shape and there is a crying need for scholarships to allow more students the opportunity to attend. President's Fellows dedicated $50,000 to renovating and expanding the campfire area, allowing for a more usable and attractive space. In addition, $21,250 was designated to fund scholarships for 125 incoming OSU students to attend Camp Cowboy in the summers of 2014 and 2015.
---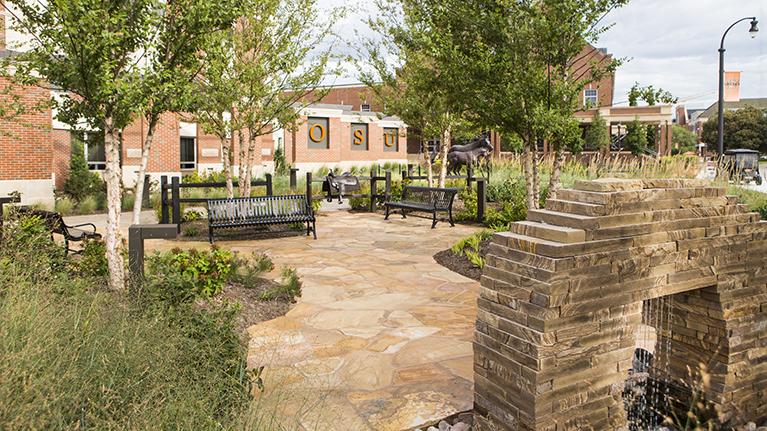 Welcome Plaza
President's Fellows has designated $100,000 for the Welcome Plaza project. The Welcome Plaza is envisioned as a marquee attraction with an impressive sculpture of a mare and her colt and will be prominently displayed at a campus entrance point.
Transformative leadership has been the hallmark of President Hargis' legacy. Since his appointment in 2007, OSU has achieved record enrollment, added new facilities and enhanced programming on all five campuses. His dedication and efforts have infused the university with vital support as demonstrated by the more than $1.2 billion raised through Branding Success: The Campaign for OSU.
President Hargis' bold vision is for this modern land-grant university to cut across disciplinary boundaries, better preparing students for success while shaping them into ethical leaders who will make a positive, meaningful and enduring difference.
His belief in the future of OSU was a motivational force behind the campaign, which saw participation from over 100,000 friends and alumni, more than 1,100 new scholarship funds and 146 new endowed faculty positions.
In April 2013, he announced the campaign had surpassed its historic $1 billion milestone nearly two years ahead of schedule. But true to his personality, he continued to dream of a better OSU. Under his direction, the campaign wouldn't end until its scheduled completion date in December 2014. With your partnership, President Hargis can continue to dream big, and the President's Fellows will allow him to propel his vision forward one project at a time.
President's Fellows offers a variety of ways to help you stay connected to the university and your giving. As a valued supporter of the President's Fellows, you will enjoy a variety of select opportunities reflective of your commitment to this society of loyal Oklahoma State supporters.
Among these will be:
Customized President's Fellows lapel pin
Detailed annual impact report communicating funded projects and progress made possible through President's Fellows
Universal campus parking privileges
Reserved game-day parking for home football games
Exclusive invitation to the annual President's Fellows event
Priority communications and quarterly e-updates from President Hargis
If you are interested in becoming a member of the President's Fellows and joining President Hargis in making Oklahoma State University America's Brightest Orange, make your impact here:
---
For more information about becoming a part of President's Fellows, contact:
Make a difference today and join the generations of Cowboys who rally together to improve Oklahoma State University!