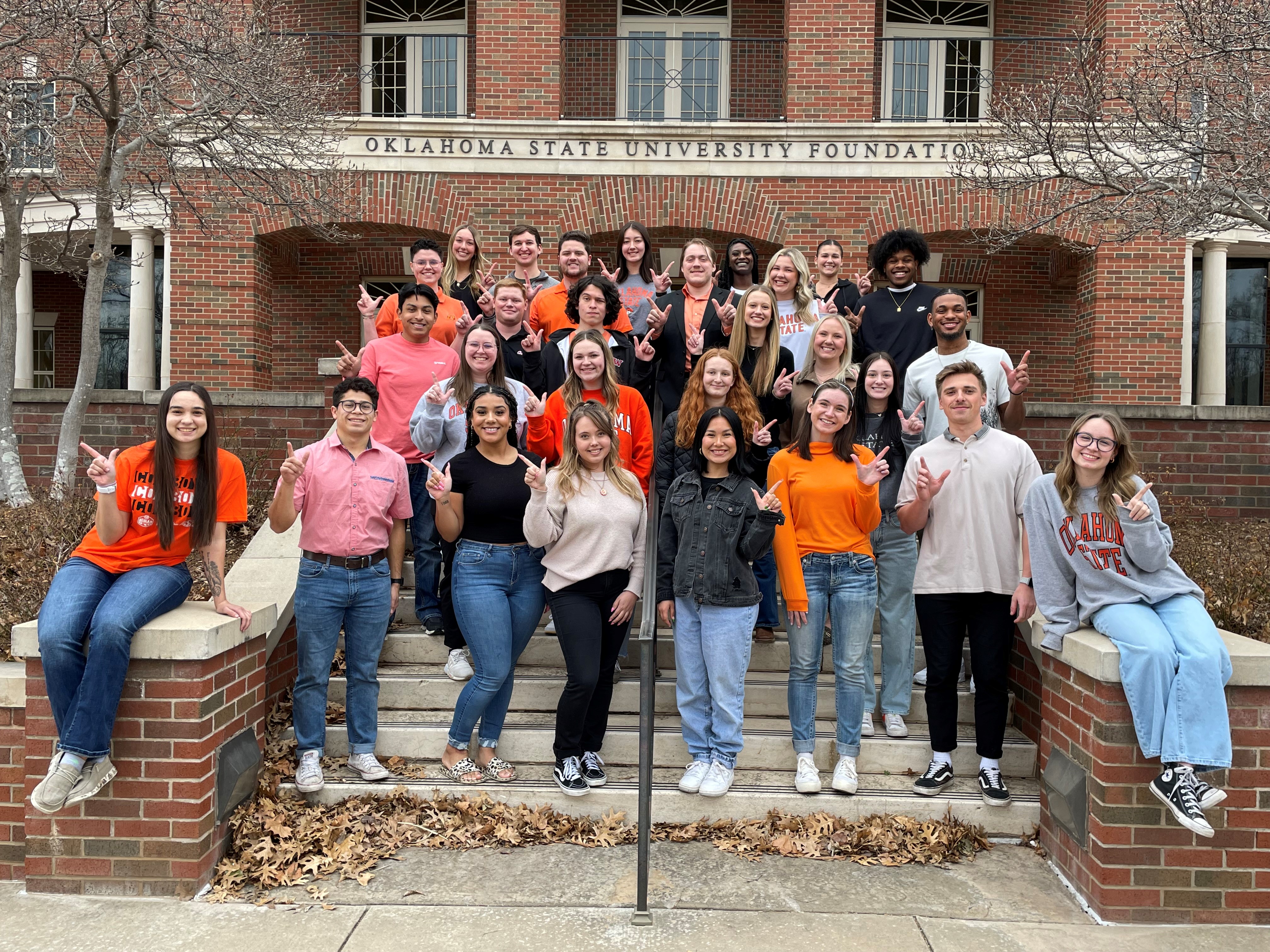 What is the Cowboy Calling Program?
Comprised of around 50 student fundraisers this enthusiastic group works year around, five days a week to raise funds for the university, focusing their efforts on academic and financial student support. The Cowboy Callers contact alumni, parents and friends of the university.
---
Your Impact Starts Here
The Cowboy Callers play a significant role in our OSU annual giving efforts. For example, in fiscal year 2018, student callers contacted more than 22,000 alumni and friends. Of these, nearly 25% resulted in a pledge of support to the university, for a total of 5,464 pledges and $620,181 raised.
Working for our program not only raises money for OSU, but also educates student callers about the importance of giving back.
By supporting your passions at Oklahoma State University, a legacy is left at OSU providing students the opportunity to grow and learn at the highest level.
---
Caller of the Month - Abbey Thompson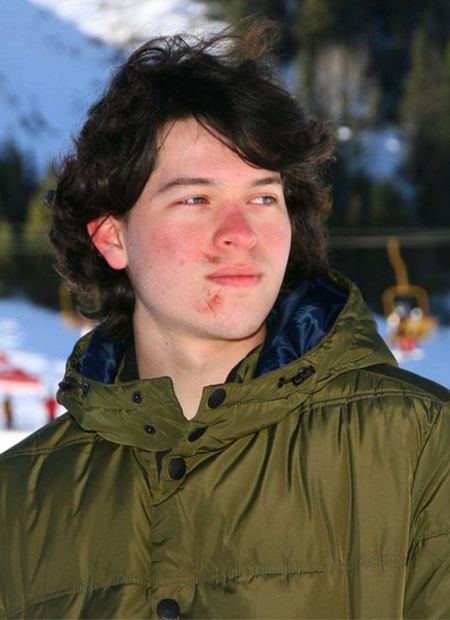 Why did you choose Oklahoma State University?
I chose Oklahoma state because most of my family attended here, it's close to home and it's a large university with sports! Stillwater has always been where I've wanted to call home!
What has been your greatest experience at OSU?
My greatest experience in college was homecoming my freshman year when we won against Texas and stormed the field!
What are your future career plans?
In my future, I plan to take my strategic communication degree and use it towards working in public relations hopefully in a sport-related setting.
What do you enjoy most about living in Stillwater?
I enjoy living in Stillwater because I am constantly surrounded by my friends in college. There's always something to do in a small college town!
---
Crotchett Cowboy Caller Scholarship Recipient
Megan Smith is a Strategic Communications major and Psychology minor from Carrollton, Texas. Megan currently volunteers with Wings of Hope and is the external philanthropy chair for her sorority. Megan is focused on getting her degree in communications but hopes to work for a nonprofit organization upon graduation to continue her passion for helping others. Megan has been on the President's Honor Roll her last two semesters and plans on finishing her degree at Oklahoma State strong. Megan has worked at the call center for nine months.
"The Foundation has given me many opportunities to grow professionally and as a student at Oklahoma State. As a Cowboy Caller, I get to interact and build relationships with alumni while learning about their experiences at OSU. I am honored to be a part of this nonprofit and raise money to help students through scholarships. I have gained both leadership and interpersonal skills from working at the Foundation and am excited to see what my future holds after graduation. Go Pokes!"
---
Strengthening Relationships
More often than not the Cowboy Calling students are the only voice of OSU our supporters hear, therefore, these students play a vital role in establishing and maintaining a strong relationship with our supporters.
Caller Responsibilities
Achieve fundraising objectives for each college
Reconnect alumni and friends with the university
Update alumni information
Inform donors on campus happenings and fundraising successes
Increase alumni enthusiasm and financial support toward their alma mater
Answer any questions or concerns about OSU
Acknowledgement
Immediately after each phone call the caller signs the pledge card for the person with whom they spoke; these cards are personal in that they identify the caller/signer as an OSU student and contain a brief note of thanks.
All prospective donors should receive correspondence from the Annual Giving office within a week of their call, regardless of whether a pledge was made. This is our commitment in showing you how much your time and thoughtful consideration helps advance the ideals and programs of OSU.