See a Need, Fill a Need
New Frontiers donor Linda Cline sets example to her children through generosity, courage
June 21, 2023 | By: Grant Ramirez | 7 minute read
New Frontiers
The Oklahoma State University Equine Judging Team had just pulled into the barn area at Char-Lin Ranch when their van broke down.
It often visits the ranch, located in Cushing, Oklahoma, to practice for competitions and get a look at newborn horses and breeding practices. Ranch owner Linda Cline and her late husband Charles have welcomed the team there for decades.
Linda reached out to Dr. Steven Cooper, team coach and holder of the Cline Family Equine Sciences Professorship, to see what she could do to help. She has always taken this proactive approach to giving, her daughter, Amy, said.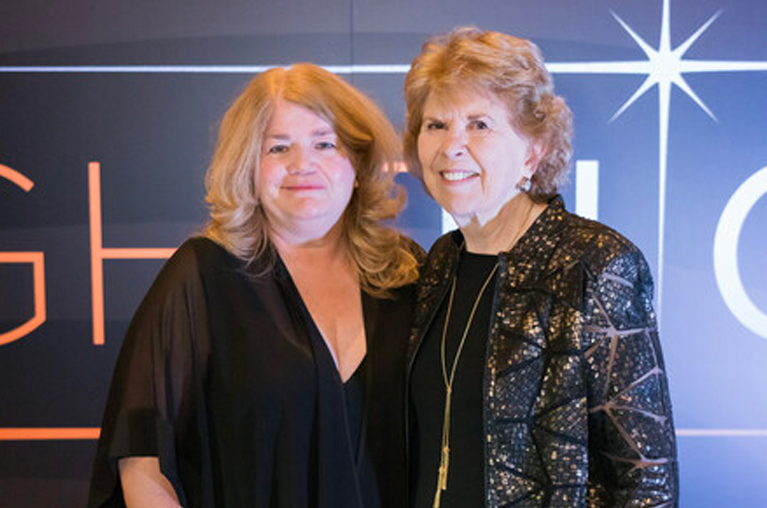 "One of the best things she's ever said about helping people is — you kind of need to look for where there's a need, then see if you're able to fill that need," Amy said. "Or if you can't fill that need, can you try to facilitate and find someone who can."
Years later, Linda was at a car dealership picking up a new car for herself when she noticed a white passenger van in the back of the lot. She thought it would be perfect for the team and bought it that day.
"She couldn't have cared less about her new car," Amy said. "She was just so excited about being able to buy this van for the students."
Linda is a major gift donor to the New Frontiers campaign to build a new teaching, research and Extension facility for OSU Agriculture. The New Frontiers Agricultural Hall's academic programs office reception area will bear the Cline name. It is a space that will be heavily utilized by students, who are Linda's biggest passion when it comes to her giving at OSU.
She is a strong supporter of the Ferguson College of Agriculture, funding multiple scholarships and a professorship and recently donated a trailer to the OSU Ranch Horse Team. In 2017, she was selected as the Women for OSU Philanthropist of the Year.
But the lessons Linda has taught her children go beyond generosity.
Linda has encouraged her daughter and son to face their fears, something she has plenty of experience doing.
After the Clines married, Charles got his pilot's license. Linda, meanwhile, was terrified of flying.
Instead of refusing to go up in the air with her husband, years later, she decided to get a pilot's license herself. In case anything ever happened, Linda wanted to be able to fly and land the plane safely. Flying became something they enjoyed doing often during Amy's childhood.
"My mom taught me that it's okay to get out of your comfort zone," Amy said. "That you can do things that you might not have thought you were able to do."
Linda also showed them it's important to try new things and never stop learning, even at an older age.
Prior to acquiring their ranch, the Clines owned and operated a trucking company, Cherokee Lines Inc. Linda's lifestyle underwent a stark transition, going from working in an office as an accountant to spending every day working with horses.
The Clines were not experts in equine breeding, so they reached out to OSU for help. Numerous professors were happy to assist, and they were instrumental in teaching the family how to operate a successful ranch.
That strong relationship with the equine department eventually led to the opening of the Charles and Linda Cline Equine Teaching Center in 2016.
Linda, now 84, continues to show horses to this day. She has passed on that passion to the rest of her family, even showing horses alongside her great-granddaughter from the time she was seven years old.
"A big thing for her is just being open to change and learning to adapt to things that are coming at you," Amy said. "That's just the way she is. And I've learned from her example."