No matter how large, your orange passions are creating a brighter future for Oklahoma State University. We are pleased to share several stories about the impact of those orange passions through this Annual Report.
---
memorial
Scholarships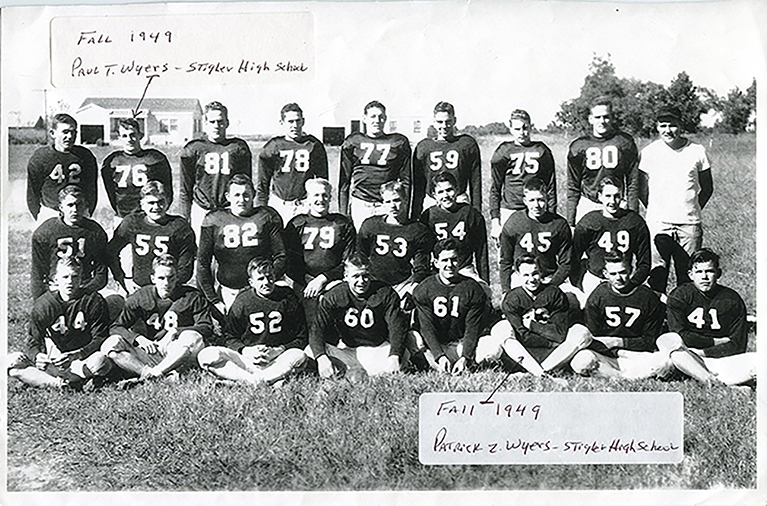 $100 Forever Changed My Life
---
Just ask Patrick Wyers, an OSU alumnus who said a $100 scholarship forever changed his life and delivered his family from poverty. Because of Wyers' generosity, the impact of that first $100 scholarship won't stop there. More than 65 years later, Wyers codereated two memorial scholarships to honor his mother and brother in hopes of paying forward the gift that changed everything.
---
campus
progress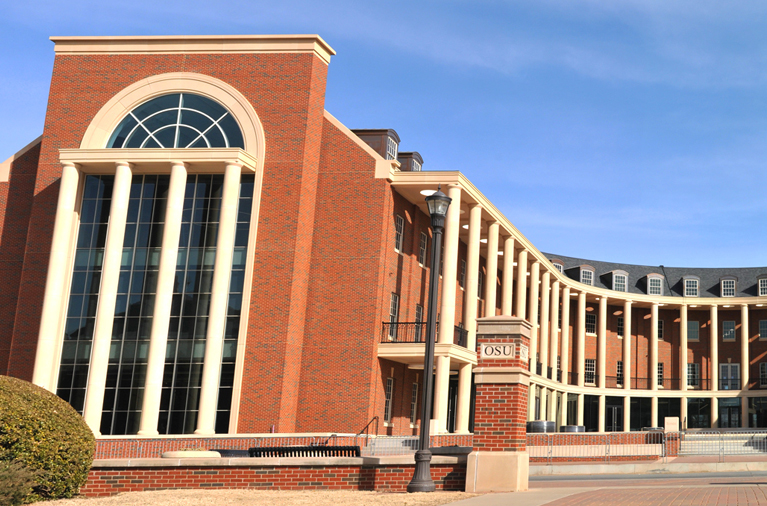 Private Donations Create New Learning Landscape
---
New buildings - including the home for the Spears School of Business, the ENDEAVOR Lab for the College of Engineering, Architecture and Technology, and the Michael and Anne Greenwood School of Music - were intentionally designed to encourage multidisciplinary study in a way that harnesses the energy created by discovery.
Students will be exposed to a myriad of academia within their colleges, and faculty research will be bolstered by collaboration and access to state-of-the-art labs. Everything within these buildings will help OSU advance its modern land-grant mission. So, too, will the introduction of The McKnight Center for the Performing Arts, which will put OSU in the national spotlight like never before.
Click the links below to learn more about our incredible new facilities at OSU.
---
---
---
---
---
---
Women for OSU
women
Oklahoma State University
Women for OSU Celebrates 10 Years
---
We are especially proud of the legacy being created by Women for OSU and its mission to foster a culture of giving and service while inspiring others to positively shape the university through philanthropy and engagement. In just nine years, the program has raised more than $900,000 for its scholarship endowment. In April, Women for OSU will host its 10th Annual Symposium, where it will recognize its 10th Philanthropist of the Year and a new class of scholars.
Read more about the Women for OSU and how you can participate in the 2018 Annual Symposium.
---
faculty
support
OSU Faculty Impact Our World
---
Gifts establishing endowed positions create continuity in funding, research and instruction. They bolster the university's academic reputation, improve its ability to attract In 2017, 298 endowed faculty positions were supported through private gifts, adding to a steady increase across campus.
Read more about how endowed faculty positions are elevating OSU.
---
Oklahoma State University
Community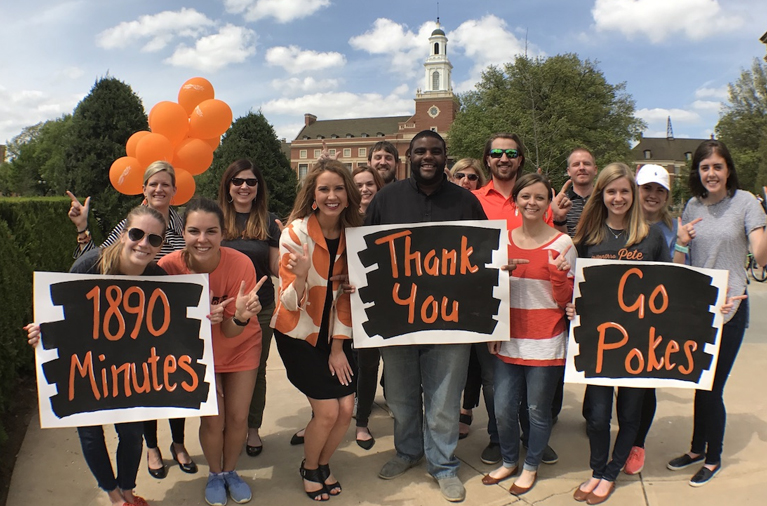 The OSU Community Unites
---
We had much to celebrate in 2017, and two of our favorites events included welcoming new members to our Proud and Immortal Society in March and witnessing the collective social power of the Cowboy Family during Give Orange, a philanthropy event in April.
The Proud and Immortal Society recognized 53 new members, who have given $1 million or more to the university. OSU has had 333 million-dollar-donors over the course of its history; 283 donors have reached that level since 2000. It's truly impressive, as is the transformative nature of these gifts.
Read more about the Proud and Immortal Society and the newest members.
Give Orange was Oklahoma State University's inaugural day-of-giving event. Cowboys from all over, including 48 states, came together to support OSU with gifts of all sizes to all types of funds through this social-media-driven giving campaign. It ran for 1,890 minutes in recognition of the university's founding on Dec. 25, 1890. In all, 1,076 gifts were made to funds all over campus totaling $391,434.
Total Gifts and Commitments
Figures reflect fiscal year 2017 totals
---
Assets
Figures reflect fiscal year 2017 totals
---
Endowments
Figures reflect fiscal year 2017 totals