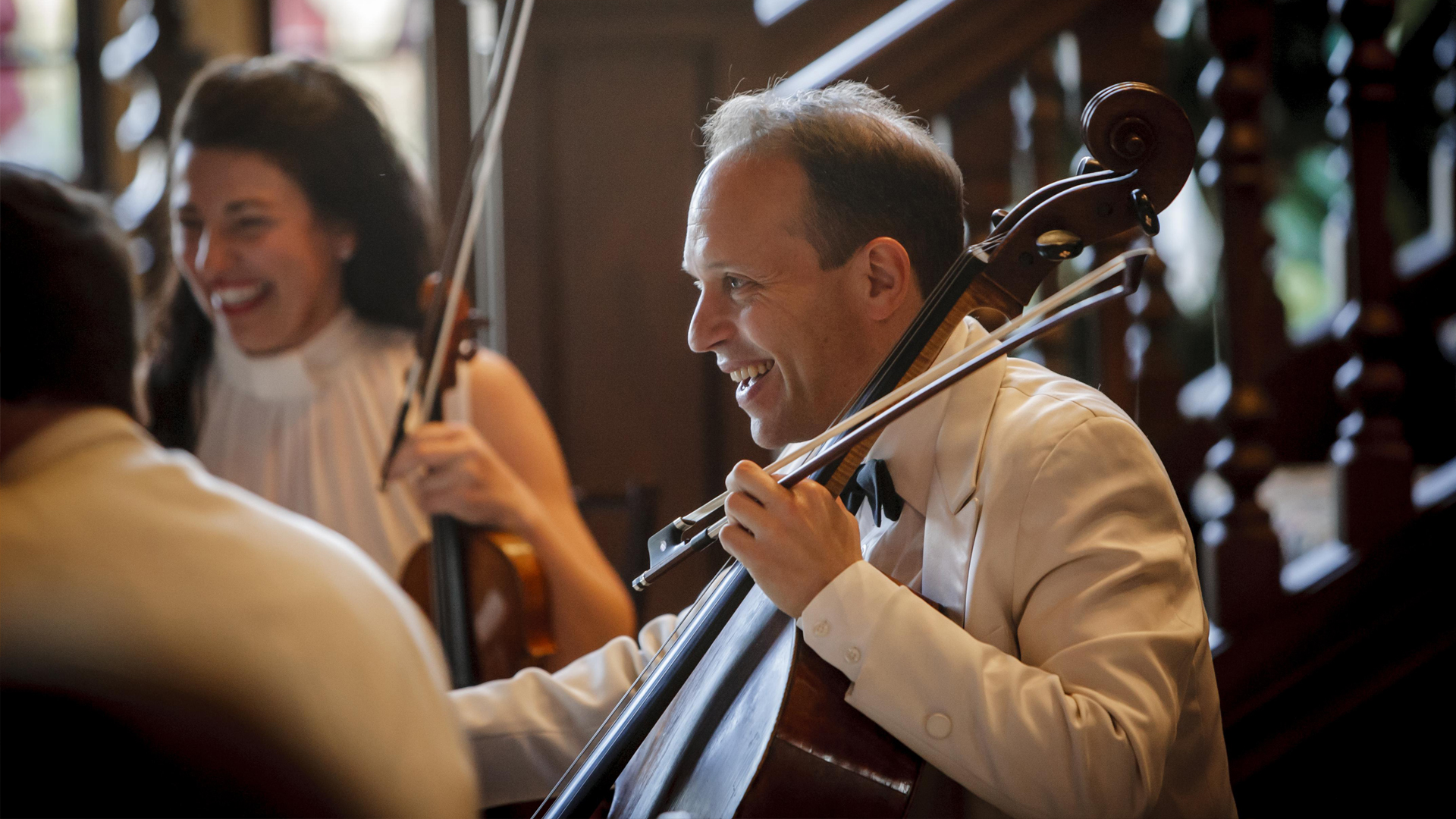 Second Chamber Music Festival announced
November 5th, 2018
---
The McKnight Center for the Performing Arts is excited to announce its second concert series in February 2019 — The McKnight Chamber Music Festival — TICKETS ARE ON SALE NOW!
---
The McKnight Center for the Performing Arts recently announced an elite lineup for its second Chamber Music Festival, a touring series of unique and intimate performances by renowned artists, including Lincoln Center Chamber Music Society member Anne-Marie McDermott and Grammy-nominated members of the world-renowned St. Lawrence String Quartet. The Festival takes place Feb. 25 – March 3 and features small concerts in unique settings such as Oklahoma City's Chesapeake Boat House and the homes of prominent Tulsa, Oklahoma City, Dallas and Stillwater music enthusiasts. Each one-of-a-kind soirée includes a cocktail reception and catered dinner. The series culminates with a free community concert at Stillwater's Seretean Center. Details and tickets to each of the live performances are now available HERE.
"We're thrilled to announce our titles for this year's Chamber Music Festival," Marilynn and Carl Thoma Executive Director Mark Blakeman said. "The intimate setting, the phenomenal performers and the unmatched opportunity for individuals to experience musical excellence underscore the ways the McKnight Center, once finished, will serve as a cultural touchstone for the Stillwater community. We're confident this year's Festival will be unforgettable."
The inaugural 2018 Chamber Music Festival was huge a success, with attendees enjoying the multi-city options and high-quality performances. In anticipation of the October 2019 grand opening of the McKnight Center, the 2019 Festival will offer a similar level of world-class artistry and serve as a beacon for the 65,000-square foot McKnight Center.
"Music and live performance are such a unifying force for communities," said Anne-Marie McDermott, who as Artistic Director curated both this year's and next year's Chamber Music Festival. "I truly believe that the impact of the new McKnight Center for the Performing Arts is going to be so enormous, not just in the local community of Stillwater, but in surrounding communities, and actually for the whole state, and I think beyond that."
Tickets to all Chamber Music Festival events—five soirees and the free community concert—can be purchased at HERE. Below are the event titles, dates, locations:
• Papa Haydn, Tulsa, Feb. 26
A night of composer Joseph Haydn's most beloved classics featuring performances by Anne-Marie McDermott and Tara Helen O'Connor.
• Folk Influences, Oklahoma City, Feb. 28
Folk-infused night of beautiful music featuring a Prokofiev flute sonata and Dvorak piano quartet
• Americana, Stillwater, March 1
A rousing lineup of American classics including Gershwin/Heifetz's Summertime and Ian Clarke's Zoomtube
• Just Great Music, Stillwater, March 2
As the name implies, a night filled with the classic heavy hitters including iconic pieces by Beethoven and Mozart
• Music Among Friends, Dallas, March 3
Classics abound in this intimate event including beloved pieces by Bach and Beethoven
---
For more information about the McKnight Center, contact Robert Sweibel at rsweibel@McKnightCenter.org.