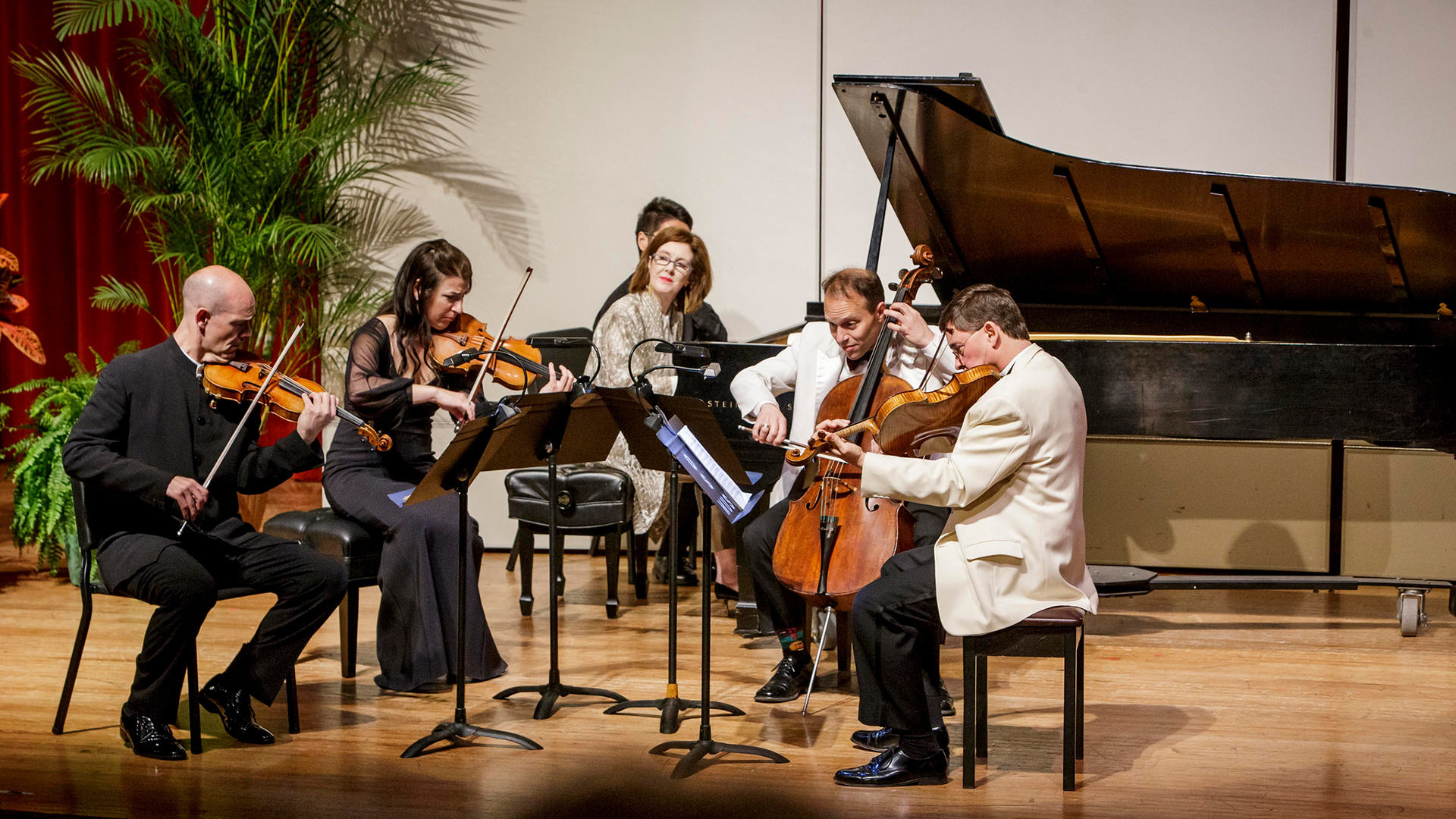 Inaugural Chamber Music Festival for April 2018
December 4th, 2017
---
Weeklong festival includes variety of private and public concerts
---

STILLWATER, Oklahoma, Dec. 4, 2017 – Audiences won't have to wait much longer for the debut of premiere performances from The McKnight Center for the Performing Arts at Oklahoma State University.
The McKnight Center Chamber Music Festival will be The McKnight Center's inaugural concert series, featuring a variety of performances and interactions with the finest chamber musicians in North America. The musicians will be in Stillwater for a weeklong residency April 8 through April 14.
The residency includes three regional ticketed intimate soiree performances, masterclasses for OSU students, a music-education concert for area elementary students, and a free Stillwater community concert on April 14 as the grand finale to the Festival. 
Sponsorships are available now, and tickets and registration for the Free Community Concert will be available beginning in January.
"This inaugural Chamber Music Festival will be absolutely amazing," said Mark A. Blakeman, Marilynn and Carl Thoma Executive Director for The McKnight Center. "It is the start of our work at The McKnight Center to have a lasting, long-term impact on our community and on the students at Oklahoma State University."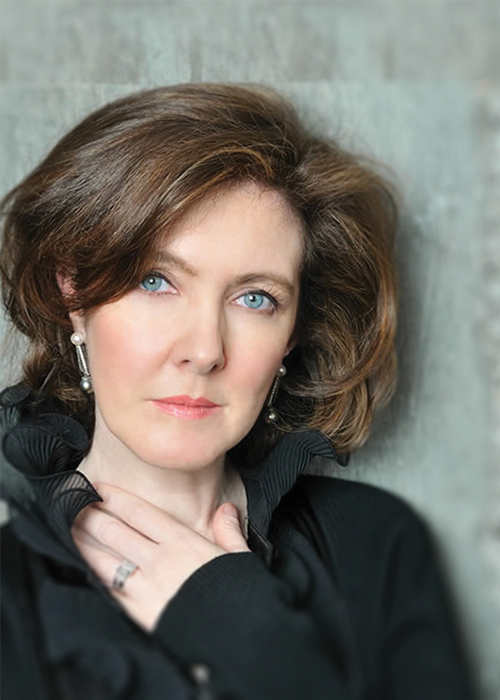 Famed concert pianist and chamber musician Anne-Marie McDermott is the Festival's artistic director and is responsible for recruiting each of the musicians and programming the music highlighted throughout the week. Many of these highly talented artists have performed on world-renowned stages such as the Dallas Symphony, the Zurich Opera, Santa Fe Opera, the MET, Curtis Institute of Music, and the St. Lawrence String Quartet.
McDermott's career spans more than 25 years as a soloist and collaborator. With over 50 concerti in her repertoire, Ms. McDermott has performed with many leading orchestras including the New York Philharmonic, Minnesota Orchestra, Dallas Symphony, Orquesta Sinfonica Nacional de Mexico among many others. She is also a member of the Chamber Music Society at Lincoln Center.
"We are preparing a week of world-class music with incredible artists, and we will start building a real relationship with the community — listeners in Stillwater, the OSU community and children who will grow up with access to The McKnight Center," she said. "We are creating organic momentum around the music that will carry through until when The McKnight Center is in full bloom with concerts year-round. I'm really honored to be a part of this inaugural McKnight Center Chamber Music Festival and the momentum that I am sure will continue to grow for decades."
Dr. Howard Potter, head of the Oklahoma State University's Department of Music, said it is remarkable that the McKnight Center Chamber Music Festival is creating opportunities for OSU music students to learn from the renowned artists during the one-week residency.
"The faculty and students are doubly excited to know that in between performances, our students will be able to interact with these great artists on a personal level in the form of masterclasses, rehearsal observations and discussions on the business of music, music education, career development and music entrepreneurship," Potter said.
Blakeman said music education, as a core tenet of The McKnight Center, will play an important role throughout the week of activities. "We believe that well-rounded art and culture experiences enrich our humanity individually and collectively," he said.