Requirements
Submit your application online to the OSU Foundation
Be currently enrolled as a full-time undergraduate student and intending to graduate with a minimum of 30 hours in one of the following academic programs: Landscape Architecture Degree Program (BLA), Horticulture Science Degree Program (BS) or Public Horticulture Degree Program (BS)
Be entering your junior or senior year of study in your major degree program
Have applied to post-undergraduate study, internships, or jobs in horticulture or landscape architecture
Demonstrate ability to achieve outstanding contributions in your profession
Demonstrate excellence in oral and written communication
Demonstrate excellence in creative and critical thinking
Have a cumulative grade point average of >3.25 on a 4.0 scale for all undergraduate education to date
Mail an official academic transcript to the OSU Foundation at 400 S. Monroe, Stillwater, OK 74074 or email to scholarships@osugiving.com
Two letters of recommendation from Oklahoma State University faculty in the Department of Horticulture and Landscape architecture must be submitted
Students may reapply for continuation of the scholarship
All information is due to the OSU Foundation by Monday, January 21, 2022
---
History of Raymond & Charlotte Kays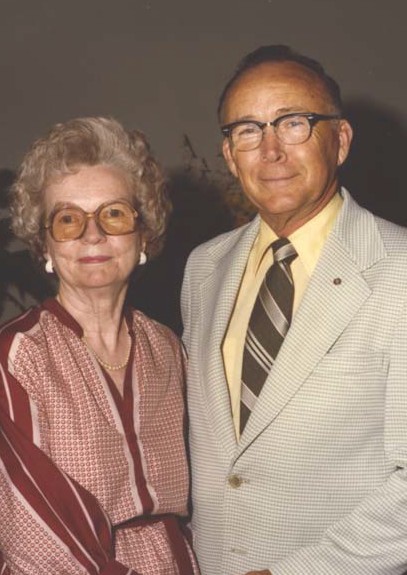 The Raymond and Charlotte Kays endowed scholarship for Horticulture and Landscape Architecture was established in 1998 in recognition of the exceptional contributions Professor and Mrs. Kays made to horticulture and gardening, specifically at Oklahoma State University. Raymond grew up in the Shawnee area, attended Oklahoma A&M as an undergraduate and Michigan State University as a graduate student. In 1937, he met his future wife, Charlotte L. Wheatley, a floriculture major at Michigan State from Sault Ste. Marie, Michigan, while working on his M.S. in horticulture. During part of his tenure at Michigan State, he studied fruit breeding in South Haven with Stanley Johnson, one of the leading fruit breeders in the world. He subsequently taught at MacDonald College in Canada before accepting a position at OSU. Professor and Mrs. Kays returned to MSU in 1951 where Raymond worked toward a Ph.D. in horticulture. He was named Head of the Department of Horticulture at OSU in 1962, a position he held for nearly 14 years.
Raymond's career in horticulture was highlighted by major contributions in extension and administration. He pioneered the use of television to communicate horticultural information. In the 1970s, Raymond had the only 30 minute prime-time extension gardening television show in the country.
Oklahoma Gardening was the top- ranked television show on OETA. He also had a weekly gardening show on WKY-TV in Oklahoma City, which was also extremely popular. Kays was known for his contagious enthusiasm and encyclopedic knowledge of horticultural science, plant material and practical gardening.

In the 1970s, Raymond had the only 30 minute prime-time extension gardening television show in the country.
Professor Kays was instrumental in developing an outstanding department which saw major increases in the number of faculty, graduate and undergraduate students. While department head, he taught as many as four courses in a single semester. Over the years, Professor Kays taught 17 different courses, from food preservation to botanical systematics, reflecting his tremendous breadth of horticultural knowledge. His effectiveness as an administrator was seen in the strength of the department's personnel and programs and in the esprit de crops during his tenure.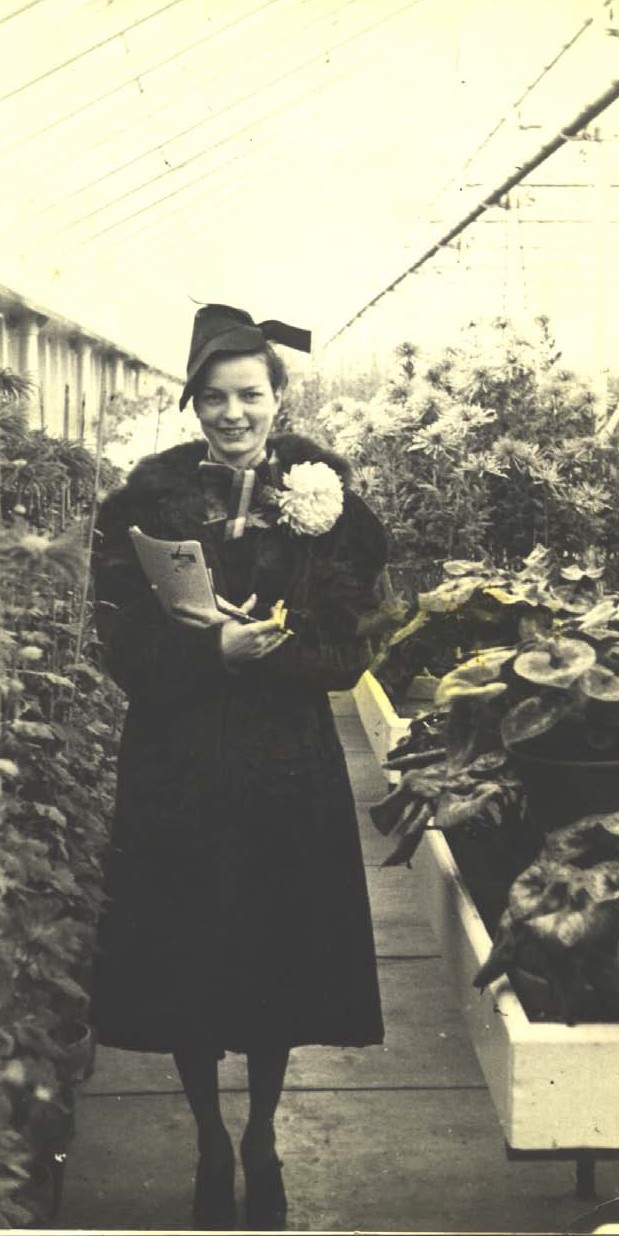 Avid gardeners since childhood, Raymond and Charlotte held various offices in several local garden clubs. They led gardening tours to England, Scotland, Wales, Western Europe, Southern Europe, the Pacific Northwest, Alaska, Australia and New Zealand. Both Raymond and Charlotte were active in Rotary and the First United Methodist Church in Stillwater. Their home in eastern Stillwater was a 2½ acre botanical garden with a wealth of plant material.
Raymond and Charlotte Kays will be remembered for their knowledge and enthusiasm for gardening, keen sense of humor and unending generosity. The Kays scholarship was established by their children as a living legacy and contribution to horticulture and Oklahoma State University.
The family of Raymond and Charlotte Kays includes:
Dr. A. Dwight and Judy Kays Thomas,

Tulsa, OK

Drs. Stanley J. and Sandra E. Kays,

Athens, GA

Dr. William R. and Nancy Kays Stetler,

Birmingham, AL

Dr. Barrett L. Kays and Sandra Porter Babb.
Grandchildren include:
Adrian L. Kays,

Solvang, CA

Jessica Grover,

Homewood, AL

Asha Kays,

Richmond, VA

Rebecca Chambliss,

Birmingham, AL

Dr. William Stetler,

Birmingham, AL

Dr. Creighton Kays Thomas,

Maplewood, NJ