America's Brightest Orange ran through the veins of John Miller, and he was proud to don his orange and black as an Oklahoma State Cowboy. John graduated in 1959 with a degree in chemical engineering, and his lifelong passion for his alma mater never ceased.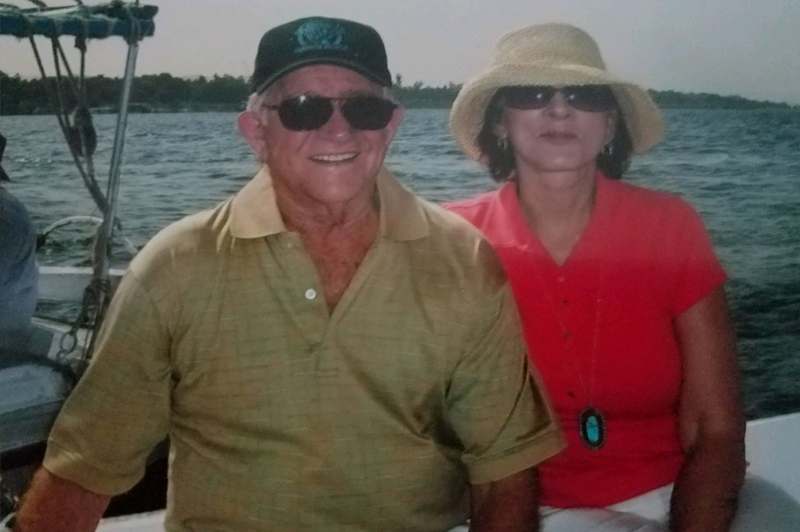 John lived a full life. With the partnership of a wonderful colleague, they started a manufacturing company that sold refinery equipment around the globe, fulfilling his love of travel. His beloved wife, Micki, cheerfully described him as not only successful, but also "the kindest, sweetest person." He was well-known for being an entrepreneur — even when he would take his friends back and forth to school from Miami, he would charge them a quarter.
These traits stayed with John throughout his life, as he demonstrated care and responsibility as both a husband and father. "He pinched every penny three times," Micki said. "Except when it came to giving."
Even with his deep roots for responsibility in finances, he cherished the substantial impact that comes with giving back. After his passing in 2010, Micki made the decision to continue building his legacy through an estate planning gift of her own.
Through a retirement plan beneficiary, Micki is creating opportunities for students that follow in John's footsteps through the John H. Miller CEAT endowed scholarship.
"I wanted to leave this scholarship in his name," Micki said. "John loved his school — he just loved it!"
There are several options through which you can create your legacy. Our planned giving staff is always happy to provide additional information and answer questions. You can contact Sarah Brown at sbrown@osugiving.com, or call 405-385-5151.