Tourtellotte Garden roots grow generations deep
The Tourtellotte family's story of incredible impact at Oklahoma State University
August 17, 2018 | 4 minute read
Spears School of Business
Business Building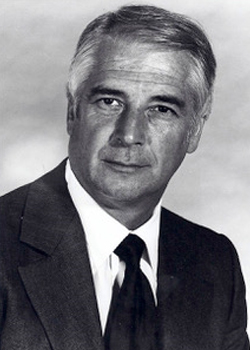 The house in the foreground stood at 202 S. West Street, one-half block from the Stillwater campus for over a century and is typical of many homes that dotted the Oklahoma prairie before statehood. It was the home of Mary Ann Tourtellotte, whose husband and father-in-law pioneered the area in the 1880s. The picture dates to approximately 1910. Mrs. Tourtellotte became a young widow and she rented rooms to graduate students, professors and other visitors in order to provide for her family. The home would remain in the Tourtellotte family for a century and would house students until it was purchased by OSU.
Mrs. Tourtellotte's son, Edward Everett Tourtellotte, would earn his degree in agriculture from OSU and go on to become the president of Eastern Oklahoma State College (1924-36) before his death at age 44, during the Great Depression. Edward's wife, Beatrice, whom he met years before while she was a student, moved their six children from Wilburton, Oklahoma, back home to Stillwater where she, too, rented rooms to students.
"Mama Bea," as she was known, proved adept at Stillwater real estate, and after she died in 1964, her son Richard L. Tourtellotte grew the family's housing business into a multimillion dollar enterprise with wife Janella, daughter Debbie and sons Dickie and Bob. He also spent more than two decades working with U.S. Senators Henry Bellmon, Don Nickles and other federal, state and local officials to help Oklahoma business men and women prosper.
Upon Richard's death in 2012, the family created an endowed scholarship, as well as this garden at the Spears College of Business to acknowledge their many family members' contributions to Stillwater, OSU and all of Oklahoma (perhaps with the exception of the OU campus). They hope the two will continue to help OSU students and the state grow and prosper in the centuries to come.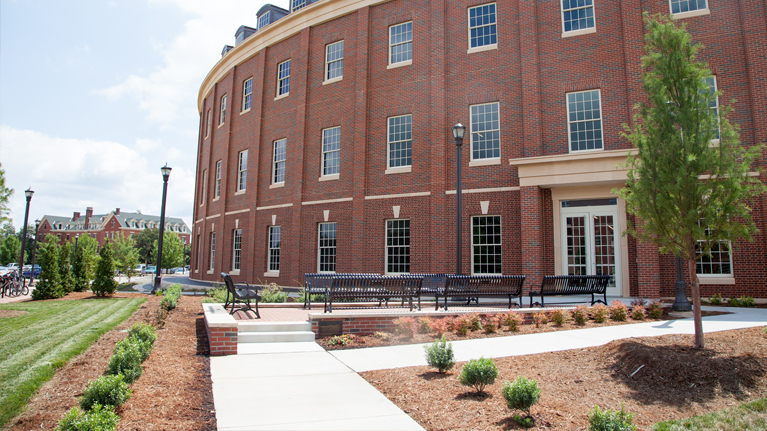 Discover Related Orange Passions: