Influential Figures
December 22, 2017 | By: Jacob Longan | STATE Magazine, Winter 2017 | 41 minute read
Empowering Women
A list of every female who has left her mark on our great university would be far too long to include in this magazine. Instead, we are symbolically highlighting these eight women who have helped shape Oklahoma State University over the past decade. We asked them what they hope their influence on OSU has been. Whether by offering up their talent, time or financial support, these women are each a driving force behind OSU's climb to recognition as a premier land-grant institution. They represent thousands of others who came before and those who will undoubtedly follow their examples.
---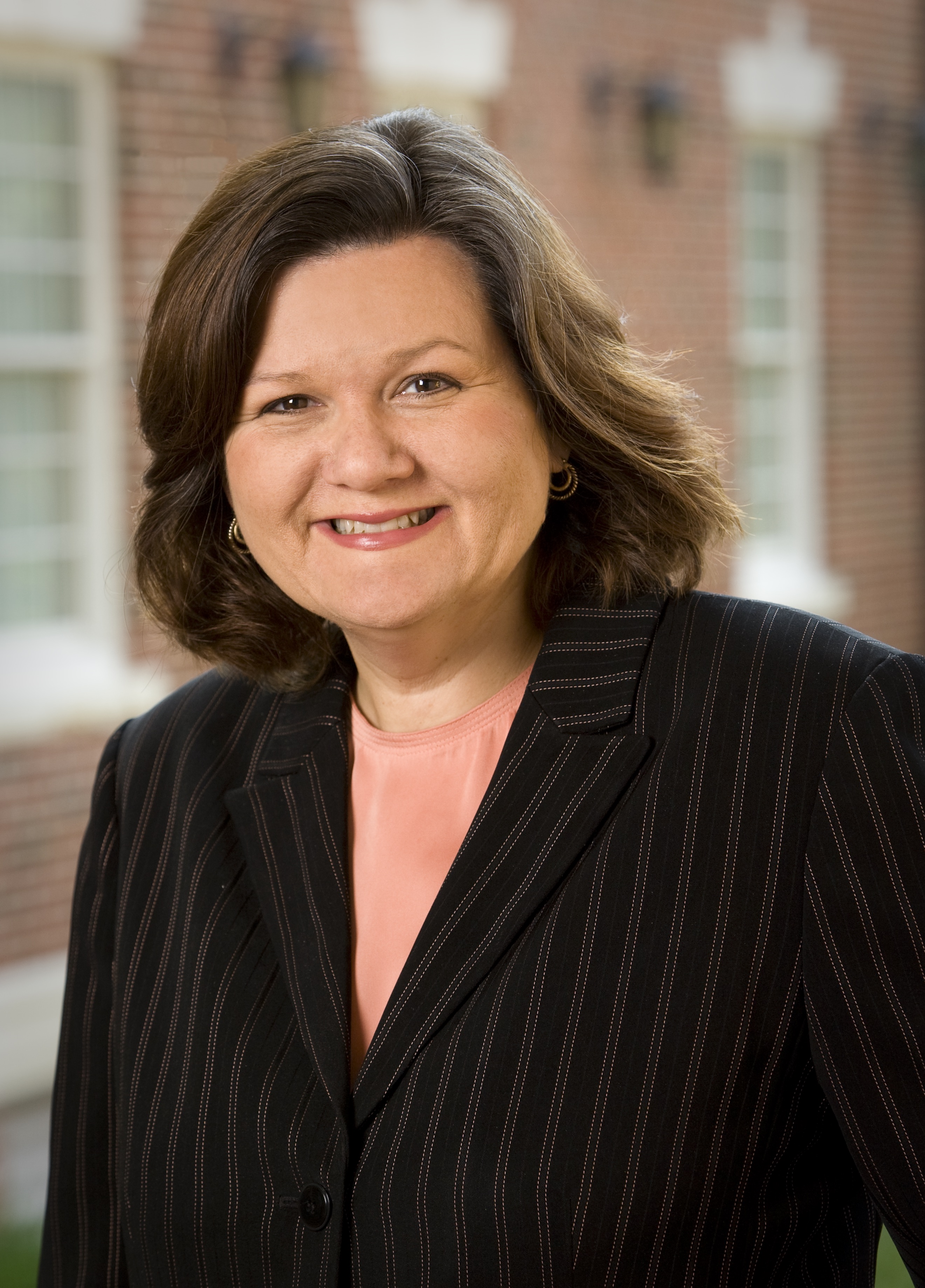 Pamela Fry
Pamela Fry
Pamela Martin Fry has had prominent influence on academics at the Stillwater and Tulsa campuses. She has been OSU-Stillwater's vice provost since January 2011, and became OSU-Tulsa's provost and vice president for academic affairs in December 2016. Pamela led the 2014 creation of the University College, which provides central leadership to support student success with a focus on students in various academic support areas. Among the many results are the creation of the University College Advising Office, Veteran Student Academic Success Center, increased services for transfer students and expansion of LASSO tutoring services.
She also led efforts to streamline general-education requirements and develop finish-in-four plans for undergraduates. These initiatives support timely graduation and decreased student debt, especially for those changing majors or transferring to OSU. This has helped OSU's five- and six-year graduation rates reach all-time highs, and the four-year rate is among the university's highest ever.
She previously served six years as dean of the College of Education and three years as the school head of teaching and curriculum leadership at OSU. She was also interim provost in 2013-2014.
Prior to moving to OSU in 2001, Pamela served 12 years as a tenured faculty member and administrator at the University of Oklahoma. A full professor of curriculum studies, she holds a bachelor's with highest honors from OU, where she was named to the College's inaugural Hall of Fame class known as the "75 Who Made a Difference." From OSU, she received a master's in applied behavioral studies and a doctorate in curriculum and supervision. Pamela was named the college's 1989 outstanding graduate student.
Her research agenda focuses on the analysis of teaching, learning and curriculum at both the P-12 and collegiate levels. She has taught courses in educational philosophy, leadership, management and advocacy; supervision of educational personnel; curriculum development, teaching and assessment of learning; and evaluation and improvement of educational institutions. In 1996, she received the Association of Teacher Educators' Distinguished Researcher Award in recognition of the most outstanding publication influencing teacher education.
Over her career, Pamela has provided leadership to education at local, state and national levels, including as editor of one of the top national journals in teacher education and as one of four nationally elected representatives to the board of directors for the American Association of Colleges of Teacher Education. At the community level, she served two terms as a Stillwater Public Education Foundation trustee and was honored with the 2010 SPEF Pioneer Service Award.
She and her husband, Don, live in Stillwater. Their sons, Adam and Jared, are OSU graduates, and their daughter, Emily, is a junior at OSU and a member of the pom squad.
"In my administrative roles at OSU, I hope that I have contributed, at least in some small part, to the success of our prestigious land-grant university in preparing graduates who will serve as positive and ethical leaders in their respective fields. On a more personal level, I have found no greater meaning in my career than working with students, especially those who face challenging circumstances, to walk across the stage at graduation, degree in hand, ready to take on the world."
---
Anne Greenwood
Anne Greenwood
Anne Morris Greenwood's influence is evident across campus. Her portrait hangs in the Edmon Low Library's Anne Morris Greenwood Reading Room. Her name appears alongside her husband's on the Michael and Anne Greenwood Tennis Center, considered one of the top collegiate facilities in the country. And the Michael and Anne Greenwood School of Music, which is under construction, will also bear her name.
Anne is a visible and vocal supporter of many OSU groups and events. She was the inaugural chair of Women for OSU, which has awarded $187,370 in scholarships over the past nine years. She has also served in leadership and volunteer capacities for Friends of the OSU Library, OSU Friends of Music, OSU Athletics Council, College of Human Sciences Freshman Reading Program, OSU Performing Arts Advisory Council and the Provost's External Advisory Council. Anne is a major sponsor of the OSU Student Foundation and the Cowboy Marching Band, which, in addition to financial support, she has provided thousands of snacks over the past decade. She is a member of the OSU Foundation Loyal and True Society, OSU Baseline Club, OSU Diamond Club, OSU Wrestling Club and OSU POSSE. Anne is also a proud member of Tri Delta sorority and serves as treasurer of its Housing Corporation.
Anne and Michael have endowed three scholarships: the Anne Morris Greenwood — Carnegie Wildcats Endowed Scholarship, the Anne Greenwood OSU Marching Band Endowed Scholarship and the Michael L. Greenwood — Tulsa Will Rogers Ropers Endowed Scholarship. They are the lead donors for the Michael and Anne Greenwood School of Music, Patron donors for The McKnight Center for the Performing Arts at Oklahoma State University and major donors for the new Spears School of Business building and the OSU Center for Early Childhood Development Endowment. The Greenwoods are sponsor donors for the Distinguished Chef Series, The H. Louise & H.E. "Ed" Cobb Speaker Series and the OSU Alumni Association Homecoming Endowment.
Anne, a native of Carnegie, Oklahoma, studied accounting at Oklahoma State University for three years before graduating from The University of Tulsa in 1979. During her time at OSU, she was the Collegiate FFA queen, Drummond Residence Hall officer and was on the Dean's Honor Roll. After a career in corporate accounting with several Fortune 500 companies, including American Electric Power, Central and South West, McDonnell Douglas and the Williams Companies, Anne retired to focus on philanthropic endeavors.
Anne was inducted into the OSU Alumni Hall of Fame in 2016 and the Spears School of Business Hall of Fame in 2015. The Greenwoods reside in Stillwater and are lifetime members of the OSU Alumni Association.
"I hope that the many things I have supported will not only benefit our students for years to come but will also show them that giving back to their alma mater can make a real difference."
---
Ann Hargis
Ann Hargis
Ann Hargis proudly embraces her role as OSU's First Lady, spending much of her time serving the community since her husband, Burns, became OSU's president. She has been active across campus and involved in community organizations and activities with students, faculty, alumni, donors and others. Her influence and engagement on such a personal level is what makes her so special to the Cowboy family.
As a certified yoga instructor, she values all aspects of wellness, including health, physical fitness, and emotional and spiritual well-being. She is a cheerleader for related initiatives, such as the Orange Grove — an outdoor relaxation area for students, faculty and staff — and celebrates that it developed as a joint project between students and administration. Campus beautification is another component, and Ann loves the Price Family Garden with organic fruits, vegetables and herbs. She also celebrates the labyrinth between Morrill and the Bartlett Center, Real Cowboys Recycle, the exercise stations at bus stops, the Choose Orange healthy-eating program and the allergen-friendly University Commons kitchen. Ann was perhaps the biggest cheerleader when OSU was designated America's Healthiest Campus®.
Ann was instrumental in developing OSU's unique pet therapy program, Pete's Pet Posse, and participates with her dog, Scruff. Last December, she accepted the OSU Loyal and True Award on the program's behalf in recognition of its contributions to the university's well-being. The award honors those who personify the OSU spirit through unwavering devotion, personal sacrifice and commitment of time and talents.
On campus, Ann has been appointed as a board member for many committees and organizations. She is a First to Go mentor, assisting students in the transition to a university setting. She makes regular visits across the campus to spotlight student and faculty accomplishments and various programs. She frequently provides "taxi" service to students in her orange golf cart, Clementine. She has many wonderful stories of these experiences, and she especially loves to tell of interactions with those who do not recognize her.
In October 2014, Ann was named Oklahoma Woman of the Year by The Journal Record for her service to the community and leadership in wellness. She is a board member for the Stillwater Public Education Foundation and Payne County Youth Services. At the state level, she was appointed by the governor to the Oklahoma Arts Council, is a member of Leadership Oklahoma Class V, and served on the executive committee of the Oklahoma School of Science and Mathematics. The Hargises were recognized by the American Red Cross and the Oklahoma City and Stillwater Chambers of Commerce for their service to the community.
A native of Dallas, Ann earned math and Latin degrees from the University of Texas. She then worked in the information technology industry, and advertising and marketing.
The Hargises are lifetime OSU Alumni Association members who have supported the university through scholarships and personal donations. They have two children — son Matt and his wife Michelle, and daughter Kate Haas and her husband Richard. Their grandchildren are Peighton, Preston and Oliver.
"I hope I have helped create a culture of positive emotional health through Pete's Pet Posse and all the warm and fuzzy feelings these animals bring to campus. It is also very important to me to help create lifelong memories and the BRIGHTEST future for our Cowboys and Cowgirls."
---
Helen Hodges
Helen Hodges
Helen Hodges has had an incredibly successful legal career, and she says every job she has ever gotten was because of her 1979 OSU accounting degree. Her greatest influence on her alma mater comes from her passions for music and agriculture. She generously supports those two areas at OSU, which is among the many ways she has benefited Oklahoma State.
Helen's love for agriculture began with growing up on a farm outside Hennessey, Oklahoma, not far from OSU. Both her parents were Oklahoma A&M graduates, and when Helen headed off to Oklahoma State, it was her pragmatic father who encouraged her to major in accounting rather than political science.
Decades after graduating, she honored her parents by establishing the Dillon and Lois Hodges Professorship in Plant and Soil Sciences in 2008. This position strengthens the Oklahoma Wheat Improvement Team through cutting-edge technologies and next-generation sequencing.
Helen's lifelong love for music began as a child, when her mother enrolled her in piano lessons. That also inspired her to support music at OSU, including becoming a Patron donor for The McKnight Center for the Performing Arts at Oklahoma State University.
As a student, Helen learned to fly. She was a member of the 1980 Flying Aggies team that took top honors at the National Intercollegiate Flying Association SAFECON. She was also active in Mortar Board, Beta Gamma Sigma and Beta Alpha Psi.
Her love for OSU shows in a photo of her doing a polar plunge in Antarctica while wearing orange and with "pistols firing." She also showed that orange passion by giving to many different areas at OSU, including becoming a major donor for the Henry Bellmon Scholarship Endowment for Scholar Development & Recognition Fund, and the new Spears School of Business building.
She earned a law degree in 1983 at the University of Oklahoma, where she was the managing editor of the Oklahoma Law Review. A shortage of jobs in the legal sector led her to take a position as a staff accountant with Arthur Andersen after law school. Helen went on to serve as the law clerk for the Penn Square bank cases. Beginning in 2001, she helped prosecute the securities fraud case on behalf of Enron investors, which received a record recovery of $7.2 billion.
Helen is Of Counsel in the San Diego office of Robbins Geller Rudman and Dowd LLP. She has received the Top Lawyer in San Diego and Super Lawyer honors. She is also on the advisory board for that community's Mainly Mozart, a nonprofit that enriches lives through exposure to world-class music.
Helen has served on the OSU Foundation Board of Trustees since 2013. She is a POSSE member and a life member of the OSU Alumni Association. In 2016, she was named a Distinguished Alumni Award winner and a Division of Agricultural Sciences and Natural Resources Champion.
"I hope that my influence has contributed to increasing the joy and appreciation of music at Oklahoma State University."
---
Susan Jacques
Susan Jacques
Susan Jacques beautifully exhibited her influence on her alma mater through a difference-making gift to the College of Education in 2008. This retired middle-school science teacher celebrated her love for the women in her family by establishing professorships to benefit future educators.
The A.J. and Susan Jacques Professorship in Special Education, named for Susan and her husband, is a tribute to her first teaching position as a substitute teacher in an area of critical need.
The Jennifer Jacques Flanery Community Counseling Professorship is named for their daughter, who has a passion for children who benefit from counseling.
The Elizabeth Jacques Professorship in Reading and Literacy Education is named for their oldest daughter, who wants to emphasize reading with her own children.
The Joan Donelson Jacques Health Promotion Professorship is named for Susan's mother-in-law, an OSU alumna and passionate health promotion advocate.
Susan also established the Betty Abercrombie Memorial Scholarship in honor of Susan's academic adviser, without whom Susan says she would not have become a science teacher, and the A.J. and Susan Jacques Chair in Agricultural Economics.
They have supported many additional causes across the university, including other scholarships, athletics, the Wine Forum of Oklahoma, the President's Fellows and the Distinguished Chef Series.
Susan graduated in 1975 with a recreation management degree, and then became an award-winning teacher in both Oklahoma and Kansas. She was inducted into the OSU College of Education Hall of Fame in 2014.
While at OSU, she met A.J. on a blind date, and he later proposed to her on Pi Beta Phi's porch. That is among her favorite college memories. They were both named Distinguished Alumni in 2016.
The couple enjoyed very successful careers before retiring to Stillwater in 2016. Susan has a distinguished record of service to Oklahoma State University and the greater community. She is a member of the Women for OSU Council, Friends of the Library, Friends of Music, the OSU Alumni Association and POSSE.
She also supports the local community in various ways, including through her service on the board for The Saville Center for Child Advocacy.
"I hope my influence on OSU will help people realize that a small caring gesture can make a world of difference in someone's life."
---
Amy Mitchell
Amy Mitchell
Amy Mitchell has been as accomplished in business as she has been influential in helping others find their entrepreneurial spirit. She and her husband donated a part of their business earnings to create a nationally recognized program at the Spears School of Business.
Amy and Malone Mitchell founded Riata Energy in their spare bedroom with $500 in capital in 1985. In 2008, the company was known as SandRidge Energy when they sold one million shares of stock and split the $57.2 million between athletics and the Spears School of Business.
That contribution created OSU's entrepreneurship program, which is elite today. It was the largest donation ever to a university entrepreneurship program and the second-largest academic gift ever made to OSU. Their vision was to help future entrepreneurs learn how to create, finance and manage their own businesses, and to help the athletics programs enhance the bond among alumni.
The Riata Center for Entrepreneurship is named in recognition of their generosity, which continues as they support various other projects at their alma mater. Amy's nature is to be supportive, and the Mitchells hope their words and actions inspire current and future OSU students.
Amy is a board member and former executive director of the Piñon Foundation, a nonprofit organization founded by the Mitchells to promote the education, health and well-being of children and the elderly. She is a licensed broker for the Texas Association of Realtors and a member of the National Association of Realtors. Amy is currently the chair of Women for OSU. She also served as a Homecoming judge in 2009. In addition, Amy has served as the honorary chair for OSU's Riata Center for Entrepreneurship WE Inspire Conferences.
Amy earned a 1983 degree in family relations and child development. She met Malone during their first semester at OSU, and they married after their sophomore year. In 1985, Amy worked as a social worker at Angelo Community Hospital during the day and maintained Riata Energy's books in the evening while Malone coordinated the geology, engineering and fieldwork. Within five years, they acquired numerous small oil producers. By 2005, Riata had become one of the country's largest privately held energy companies and the largest private land-drilling contractor.
The Mitchells are life members of the OSU Alumni Association. They live in Dallas and have four children: Alexandria, Noah, Briggs and Elizabeth.
They were inducted into the OSU Alumni Hall of Fame in 2013 and named Spears School of Business Outstanding Alumni in 2011.
"Winston Churchill said, 'We make a living by what we get. We make a life by what we give.' Malone and I hope that our support for OSU has enriched the lives of students for generations to come."
---
Natalie Shirley
Natalie Shirley
Natalie Shirley became the first female president in the OSU System, as well as the fourth president of OSU-Oklahoma City, in May 2011. Her influence, from high-level decisions to forging relationships with students, helped OSU-OKC's graduation rate more than double over the past five years. That is the accomplishment of which she is proudest as she retires on December 31 to pursue other ventures.
There are many other highlights from her tenure. In 2016, OSU-OKC opened a new Allied Health Building featuring advanced simulation training and an embedded Variety Care community health center. In 2011, the campus added the Engineering Technology Center. The new Paint This Town Orange fundraising event has generated $600,000 for scholarships. Services for veteran students have been enhanced. Finally, increased business and community partnerships resulted in $1.68 million in corporate, private and grant funding to benefit scholarships and programs last year alone.
Natalie remains in Governor Mary Fallin's Cabinet, having been appointed as Secretary of Education and Workforce Development in January 2015. In this position, Natalie works with the governor to implement the Oklahoma Works program, which is designed to increase educational attainment for Oklahomans, producing a more educated workforce to support and cultivate the state's economy.
From 2007-2011, she also served in Governor Brad Henry's cabinet as Oklahoma Secretary of Commerce and Tourism. In that position, Natalie was the liaison between the governor, five major state agencies and more than 30 small agencies, authorities and institutions. During that time, she also served as executive director of the Department of Commerce, the state's leading economic development agency.
Formerly, Natalie was president of ICI Mutual in Washington, D.C., after serving in various leadership offices in the company. ICI Mutual is the captive insurance company of the mutual fund industry.
She also serves on the United Way board, as well as several business boards, including the Greater Oklahoma City Chamber of Commerce, Oklahoma City Convention & Visitors Bureau, BancFirst, and the Oklahoma State Fair Board. In addition, she is on the Jasmine Moran Children's Museum Board of Trustees.
An Oklahoma native, she graduated from Oklahoma State University and earned a law degree from the University of Oklahoma. Natalie lives in Oklahoma City and has six children – Jackson (a senior at OSU), Katie, Charlotte, Ross, Chase (a freshman at OSU) and Kendall. They are members of St. Luke's United Methodist Church.
"I hope that I have created an environment where students feel valued, supported and have the resources they need to succeed. My goal from day one has been to raise the profile of OSU-OKC as the place in our community where students are trained to work and educated to lead."
---
Kayse Shrum
Kayse Shrum
Dr. Kayse Shrum became Oklahoma's youngest and first female president and dean of a medical school in 2013 when she was promoted to the position at the OSU Center for Health Sciences. She is passionate about helping her home state improve its overall health, which is why she has been a leader in addressing Oklahoma's shortage of health care professionals. Thanks to her influence and leadership, OSU-CHS has made rural health a top priority.
Kayse led the strategic efforts to create a sustainable rural primary care physician pipeline program, which starts with rural high-school outreach programs and culminates with rural-based residency training programs. She launched award-winning high school recruiting programs such as Operation Orange and Blue Coat to White Coat, established the Rural Medical Track, and expanded the number of residency training programs in Oklahoma by securing a $3.8 million grant from the Oklahoma Tobacco Settlement Endowment Trust and a $5.6 million grant from the Oklahoma Health Care Authority.
Under her leadership, OSU-CHS has experienced unprecedented growth. Student enrollment has more than doubled as new academic programs have been established to meet Oklahoma's workforce needs. The school has also raised more than $22 million in private support, including an $8 million transformative gift from the A.R. and Marylouise Tandy Foundation to build a state-of-the-art clinical-skills simulation building.
Kayse has been recognized for her leadership and many contributions to improving health outcomes in Tulsa and Oklahoma. She was named a finalist for The Journal Record's 2015 Woman of the Year award and was inducted into Connors State College Athletic Hall of Fame in 2013. She also received the Oklahoma Osteopathic Association's Outstanding & Distinguished Service Award in 2014 and the Tulsa Mayor's Commission on the Status of Women's Pinnacle Award for Health in 2012.
She holds the George Kaiser Family Foundation Chair in Medical Excellence and Service and the Saint Francis Health System Endowed Chair of Pediatrics and Professor of Pediatrics. She is active in a variety of professional and charitable organizations. Kayse is the vice president of the Oklahoma Osteopathic Association. She is also a board member of the Children's Hospital Foundation at Saint Francis, Blue Cross and Blue Shield of Oklahoma, BankSNB and Southwest Bancorp, PLICO, Oklahoma State University Medical Authority and Trust, and OSU Center for Health Systems Innovation.
Kayse earned her Doctor of Osteopathic Medicine from the OSU College of Osteopathic Medicine. She joined the medical school faculty at OSU-CHS in 2002. She was chair of the Department of Pediatrics from 2004- 2011, when she was promoted to provost of OSU-CHS and dean of the OSU College of Osteopathic Medicine.
She and her husband, Darren, have been married for 25 years and live in Coweta, Oklahoma. They have six children – Colton and Kyndall, who are OSU students, as well as Joseph, Kilientn, Kason and Karsyn.
"I hope my influence on OSU will be to help train and develop outstanding primary care physicians who will possess a fierce desire to improve the health of rural Oklahomans and who will care for their patients with compassion, dignity and warmth."