Returning Kindness in a Time of Need
May 8, 2020 | 5 minute read
Spears School of Business
Hospitality and Tourism Management
Kindness and compassion are at the heart of Oklahoma State University's values and serve a common theme when those who have been on campus recount their time here. That is more evident than ever with a group of former School of Hospitality and Tourism Management exchange students residing in China.
The group — comprised of over 100 alumni and friends — has been impacted by faculty and community members within the HTM program. Professors Dr. Hailin Qu and Dr. Li Miao — as well as numerous others at OSU — were always willing to lend a helping hand for anything they needed and left a lasting impact on each of them.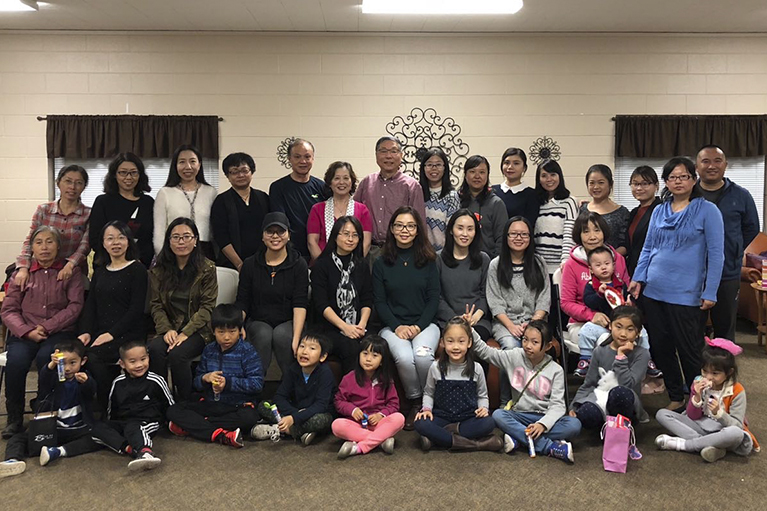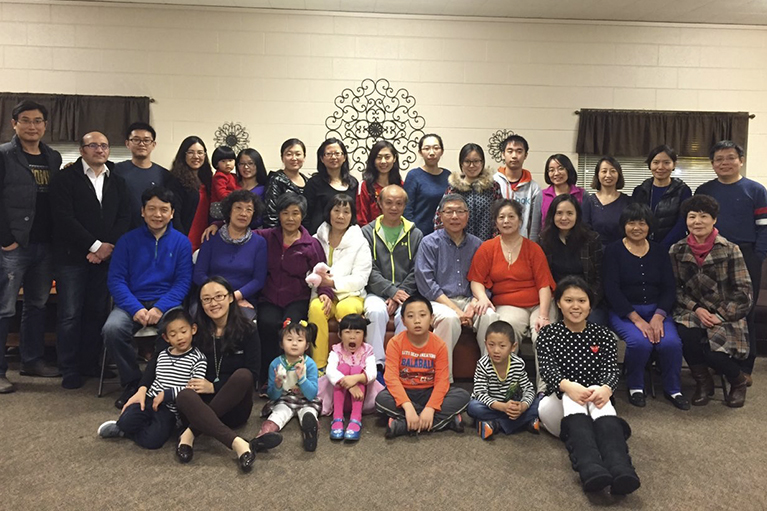 Fundraiser members and their families pictured above — including Dr. Qu and Dr. Maio
When they saw their Cowboy Family in need due to the COVID-19 pandemic, they were eager to return the kindness and compassion they received.
The group saw first-hand the impact personal protective equipment could have when the virus descended upon China earlier this year. They acted quickly to create a fundraiser that would send much needed masks to their fellow Cowboys.
In just two days, they quickly mobilized the financial and logistical resources needed to send a shipment of disposable general-purpose face masks to Stillwater. It only took 24 hours to raise the money needed, and the masks arrived in Stillwater in April, just 10 days later.
To collect donations as quickly as possible, they released a collection QR code through WeChat. This allowed donors scattered throughout China and the United States to give their immediate support.
The group, led by Miao, raised over $4,500 to send 4,800 masks that were distributed to HTM faculty, staff, students and their families and friends upon request.
"With this fundraiser, we are able to reach out to HTM faculty, staff, students, colleagues on campus and supporters off campus who have worked closely with HTM in the past, and some members in the community," Miao said.
The masks were also donated to the Spears School of Business, College of Education and Human Sciences, Facilities Management and the OSU Police Department. They are planning to also donate a portion of the masks to the Stillwater Police Department and send additional shipments, if needed.
The gift was made in honor of Qu and his wife, Weifen Fang. Qu is retiring in July after 21 years of service at OSU and the former students wanted to honor and thank him for all he has done for them.
"This generous gift made in our name was totally unexpected," Qu said. "This is the best retirement gift because it helps our beloved HTM, university and Stillwater community in this time of need."
Even during a global pandemic, the Cowboy Family shows we are there for each other and just as connected as ever.
Visit Cowboy.Family to find how you can offer your support during the COVID-19 pandemic.