Ritter's legacy lives on through his students
Alumni, faculty and friends create scholarship in memory of late professor
April 9, 2017 | By: Melinda McAfee | 6 minute read
Division of Agricultural Sciences and Natural Resources
Landscape Architecture
Late landscape architecture instructor John R. Ritter's legacy is in his students. During his 20-year tenure, he taught at OSU with a desire for preparing students to build fulfilling careers.
Professor John R. Ritter
He is remembered for motivating students with relevant hands-on projects that many times resulted in jobs for new professionals graduating from Oklahoma State University.
"No one was more dedicated to his students' professional enhancement."Dr. Charles Leider, Former director of OSU Landscape Architecture
The Division of Agricultural Sciences and Natural Resources is raising $25,000 to endow the Landscape Architecture Endowed Scholarship in Honor of John R. Ritter. Past students, friends and industry colleagues have established a PhilanthroPete page to raise awareness of the effort currently underway. Once endowed, the scholarship will be awarded annually to a student in the landscape architecture program to continue the legacy Ritter established at Oklahoma State.
Dr. Charles Leider, retired director of OSU's landscape architecture program, hired Ritter to teach the grading and drainage course, as well as design courses. However, he said Ritter excelled in advanced studio design instruction, which was for fifth-year students about to enter the field.
"He really performed well in that role. Design courses are creative, and difficult to teach well. He went beyond the normal processes by seeking out site projects for his students that would inspire them to excel," said Leider, who led the department for 30 years. Ritter's goal was to motivate students by introducing them to new design topics.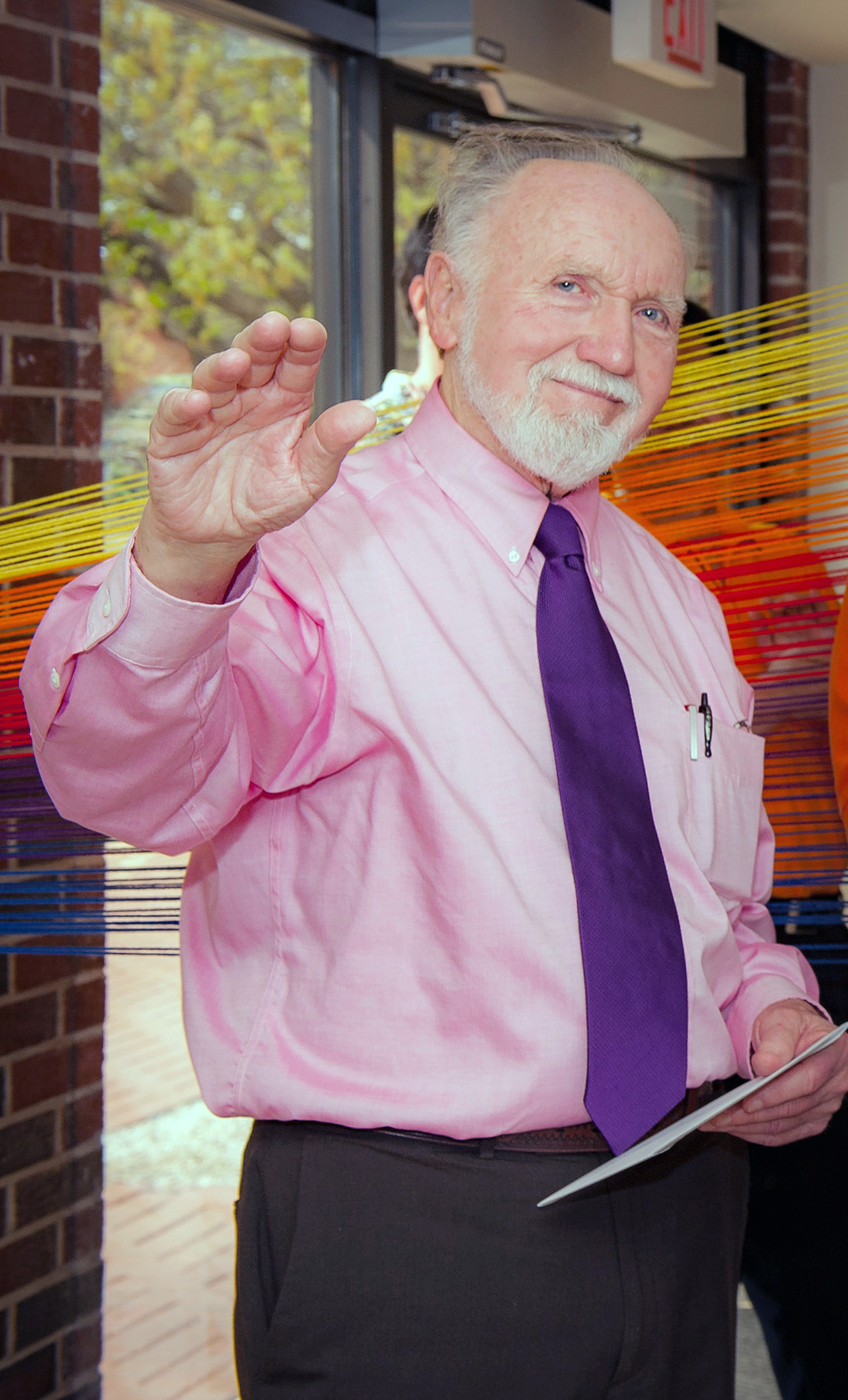 Remembering John Ritter
"Students do not like repetitive works, and Ritter understood that," he said. "The projects were judged at the end of the final semester, and the jury was composed of design professionals, including a representative from the firm offering the project. It may be a new hotel site or a golf course. As a result, students would be offered internships."
Ritter was a very fine instructor and mentor.
"I feel he should be recognized for his service to the landscape architecture profession," Leider said, adding that Ritter came to OSU with 20 years' experience in the profession. "No one was more dedicated to his students' professional enhancement."
Ritter's professional experiences prior to his teaching career can be described as thorough. A position working for a Boston architecture/engineering firm had him assigned to site work at a Yugoslavian (now Croatia) hotel. Then he worked for Bechtel, a San Francisco firm hired to manage the construction site for a new Saudi Arabian city, Jubail. Leider was in Jubail serving as a consultant for HNTB, a Kansas City planning and design office when he met Ritter, who inquired of him concerning job opportunities back in the United States. Upon Ritter's return to Boston, and a visit to his mother in a nursing home at Yale, Leider learned of his return to the United States.
"I encouraged him to apply for an interview for the landscape architecture position, and to 'overnight' his resume to the dean."
From there on, Ritter left his mark at OSU.
Former colleague Michael Holmes, currently director and associate professor of landscape architecture at OSU, remembers Ritter as a person who was invited to students' "30th birthday parties and weddings. He was a mentor, and a grandfatherly figure to his students. He was the kindest of souls."
---
Ritter's legacy of promoting excellence in student performance in landscape architecture projects lives on in his scholarship fund. For information about making your gift to the fund, please contact Megan Bryant at mbryant@osugiving.com or 405.385.0743.