A Passion for OSU
Jerry E. and the late John Marshall have donated $450,000 in memory of Scot W. Marshall to support students at OSU-Tulsa.
December 1, 2015 | By: Sean Kennedy | STATE Winter 2015 | 7 minute read
Athletics
College of Education, Health and Aviation
Spears School of Business
OSU Tulsa
Scot Marshall loved his time as a student at Oklahoma State University. Now his family is giving back to his alma mater in his memory to help educate future generations of OSU students.
"Scot was an avid Cowboys fan," says his mother, Jerry. "He loved to play golf with his dad, John, and they played together in the Cowboy Pro-Am for many years."
During his time at OSU, Scot was an award-winning pilot in the Flying Aggies. He was honored as the Outstanding Male Pilot for the 1977-78 school year. As a business management major, Scot developed an interest in entrepreneurship, a trait that runs in the Marshall family.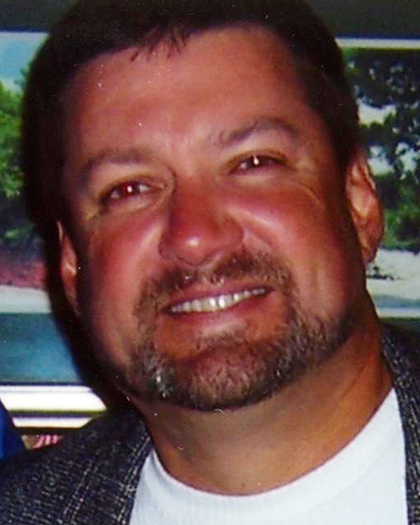 Scot Marshall
After leaving OSU, he worked in sales and manufacturing at various businesses, including the Marshall-family-owned Bama Pie in Tulsa. His great-grandparents founded the pie company in the early 1920s in Dallas.
A successful entrepreneur, Scot and his wife, Renee, started their own company in 1988. They created Preferred Tape Inc., along with sister companies. Preferred Tape creates plastic film rolls for use in shipping and safety applications.
When Scot passed away in 2012 at age 54, his family wanted to continue his passion for the university by helping future generations of OSU students.
The Marshall family has contributed $450,000 to provide for student scholarships and the creation of a new state-of-the-art distance-learning classroom for OSU-Tulsa.
Jerry E. and the late John W. Marshall donated $100,000 to create the Scot W. Marshall Interactive Learning Classroom at OSU-Tulsa. They have also donated $300,000 to establish the Scot W. Marshall Endowed Scholarship at OSU-Tulsa, which will fund generous scholarships for five to seven OSU-Tulsa students each year into perpetuity and $50,000 to the A Stately Affair scholarship fundraising campaign, half in 2015 and the other half to the 2017 event.
"I hope that Scot's passion for OSU will continue on in each of the students who benefit from these scholarships or utilize this classroom," Jerry says. "These funds will help other students complete their education from Scot's alma mater."
Located in OSU-Tulsa's Main Hall 2227, the classroom was completely overhauled to provide a cutting-edge learning experience connecting students in Tulsa to classes in Stillwater or other distance learning sites. Upgrades to the classroom include two 80-inch display monitors, push-to-talk microphones, videoconferencing equipment, a faculty lectern with an integrated touch control panel, computer system and a document camera.
"We greatly appreciate the Marshall family's investment in our campus in honor of Scot, who was a loyal and true supporter of OSU," says Howard Barnett, OSU-Tulsa president. "This generous gift will provide expanded learning opportunities for students at OSU-Tulsa and throughout the OSU system and offer our faculty the opportunity to share their knowledge with students on other campuses."
The Scot W. Marshall Interactive Learning Classroom, which is already being utilized, helps facilitate instruction for students in Tulsa and Stillwater. Professors can teach on one campus and connect with students at the other. Faculty may record lectures for students to refer back to for reference and studying.
"The upgrades to the classroom have really helped facilitate the instruction for my class, connecting students on both the Stillwater and Tulsa campuses to provide for more sharing of opinions and ideas," says Jill Metzger, clinical professor of elementary education in the College of Education. "I have the ability to essentially be in two places at once, and it cuts down on the time and travel expenses for students and faculty who commute between campuses."
Since students at OSU-Tulsa can take classes offered at OSU-Stillwater and vice versa, the classroom also helps students cut down on travel expenses and commute time.
"The Scot W. Marshall Interactive Learning Classroom is adaptable for our faculty and can be utilized for many different types of classes," says Barnett. "It will also help OSU-Tulsa maximize our resources to provide the best learning opportunities for our students."