Blazing Trails
OAMC's Bennett called Bost 'Oklahoma's first woman of education'
January 18, 2018 | By: Jacob Longan | STATE Winter 2017 | 10 minute read
Empowering Women
Jessie Thatcher Bost (1875 – 1963)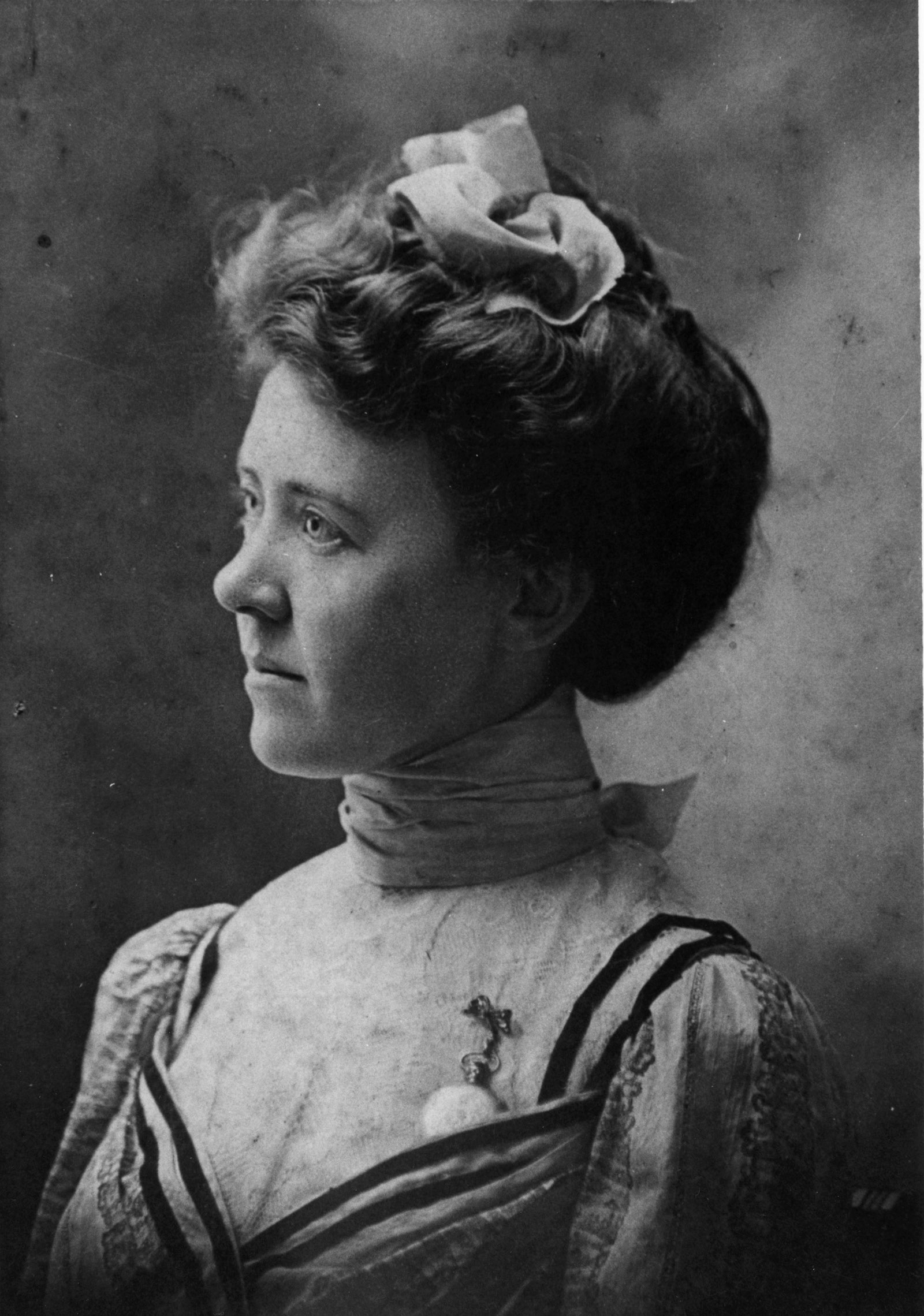 Jessie Thatcher Bost was inducted into the Oklahoma Women's, Oklahoma Higher Education and Oklahoma State University Alumni halls of fame.
From its beginning, Oklahoma State University has been influenced by amazing women. In fact, Oklahoma Agricultural and Mechanical College's first group of students included more females (23) than males (22), with enrollment open to anyone ages 12-30 since the curriculum spanned eighth grade through college. Among those first enrollees was Jessie Thatcher, who on June 9, 1897, became the first woman to graduate from OAMC.
That was just one step in a lifetime of trailblazing for Jessie Thatcher Bost, who was later inducted into the Oklahoma Women's, Oklahoma Higher Education and OSU Alumni halls of fame. She led the way for subsequent generations of women to influence OSU until her death in 1963 at the age of 88.
While there is no way for us to recognize every woman who has left her impression on this great land-grant institution, we celebrate Bost as the symbolic beginning of this women's issue of STATE magazine.
Starting with a degree
Bost, the first woman to graduate from any Oklahoma college, became a teacher and the first female president of the OSU Alumni Association. She also helped lead the successful fights for women's suffrage nationally and to preserve Old Central locally.
Thatcher Hall, OSU's first women's dorm, was named in her honor in 1925. Her name also graces an Edmon Low Library room, where the papers her family donated are housed and viewable online (osugiving.com/bostcollection). Her family also established a scholarship in her name.
She married former classmate Henry Bost in 1902 and put her career on hold to raise their four children, three of whom attended OSU. She later returned to teaching for nearly 20 years. At her 1946 retirement, legendary OAMC President Henry Bennett called her "Oklahoma's first woman of education." He added, "I like to think of her as a symbol of all that womanhood, womanly institutions and womanly courage have brought to our civilization."
Bost was a precursor to future Cowgirls, studying the same subjects as men and participating alongside them in required military drills. She also worked her way through school, exhibiting the work ethic that has become a hallmark of OSU graduates.
In an 1898 essay, "How I Worked My Way Through College," Bost wrote, "…any institution which brings up successive generations of young people with sound healthy notions of labor is a source of benefaction. Such is the college from which I graduated. … I regarded all work honorable if honorably done, and a thing worth doing was worth doing well, and I was honored and respected by all."
Making — and keeping — Oklahoma A&M history
Bost overcame many obstacles to complete her degree, facing more gender issues than today's Cowgirls. For example, to counter the men's-only Webster Literary Society, she helped establish the Sigma Literary Society. Had Bost not missed a year due to typhoid fever, she would have been in the school's first graduating class, 1896. One of the commencement speeches was "Man, the Master." Bost later responded with her own speech, "Who Rules the World."
"Since the first days, when in the dawn of humanity, the destiny of the race was shaped by the single act of a woman, her hand has ruled the world," she said. "Statesmen and warriors have trifled with the fate of nations, and intoxicated beyond reason, have madly flung away earthly power and hope of Heaven for a woman's smile."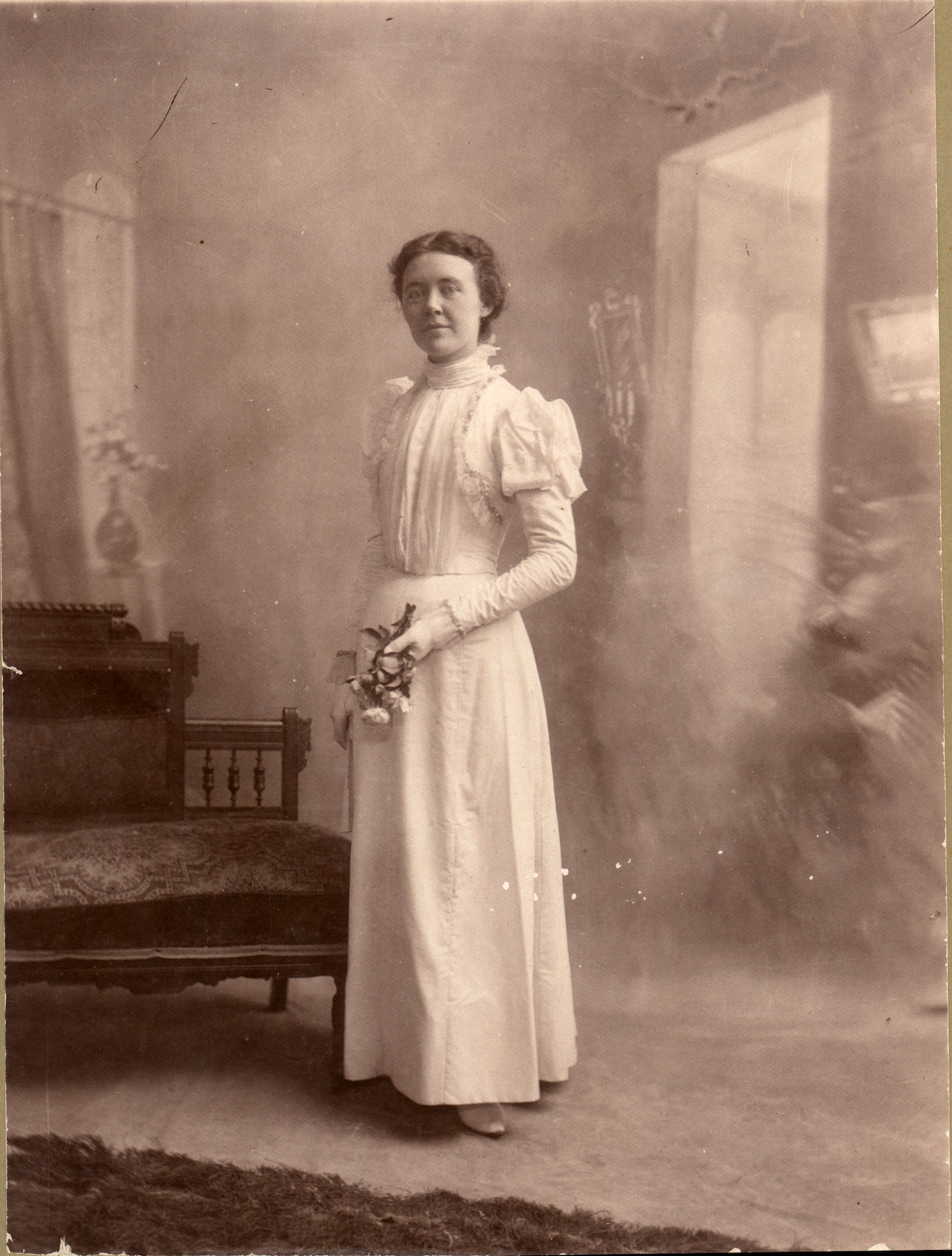 Jessie Thatcher Bost became a teacher and the first female president of the OSU Alumni Association. She also helped lead the successful fights for women's suffrage nationally and to preserve Old Central locally.
She concluded by quoting a William Ross Wallace poem:
"They say that man is mighty, he governs land and sea; He waves the mighty scepter o'er lesser powers that be; But a stronger, mightier power, man from his throne has hurled, And the hand that rocks the cradle is the hand that rules the world."
For David Peters, head of OSU's Archives department at the Edmon Low Library, Bost is a vital source of OSU history.
"There were a total of nine graduates in those first two classes, and we have very little from the others," Peters says. "She kept her notebooks, drawings for classes, even some botanical specimens. She kept things that reflected her college experience, and she kept them in good condition. It provides a wonderful reflection of the student perspective of life in the earliest days of Oklahoma A&M."
Her belief in the power of education is evident in her writing, including her commencement speech, "The Dawning of the Twentieth Century." In it, she said:
"Education is the one all-important thing, paramount to everything else; for, in the few words of Seneca 'as the soil, however rich it may be, cannot be productive without culture, so the mind without cultivation can never produce much good fruit.'"
In "Who Rules the World," Bost could have been speaking of herself or of so many other women who have helped shaped OSU when she said, "With no desire for public renown, these mothers and daughters mold society into lofty ideals of manhood and womanhood yet still cling with loving touch to the traditions of the past."
---
Read about more of these influential women in the rest of the Winter 2017 edition of STATE magazine.