Give Orange -
1,890 Minutes for OSU
Donors support needs across OSU during two-day event
October 14, 2017 | By: Anna McCrarey | STATE Magazine Fall 2017 | 3 minute read
Give Orange was Oklahoma State University's inaugural day-of-giving event. Cowboys from all over, including 48 states, came together to support Oklahoma State University with gifts of all sizes to all types of funds through this social-media-driven giving campaign. It ran for 1,890 minutes in recognition of the university's founding on Dec. 25, 1890. Follow this timeline for a journey through those 31½ hours from 7 a.m. on April 11 through 2:30 p.m. on April 12.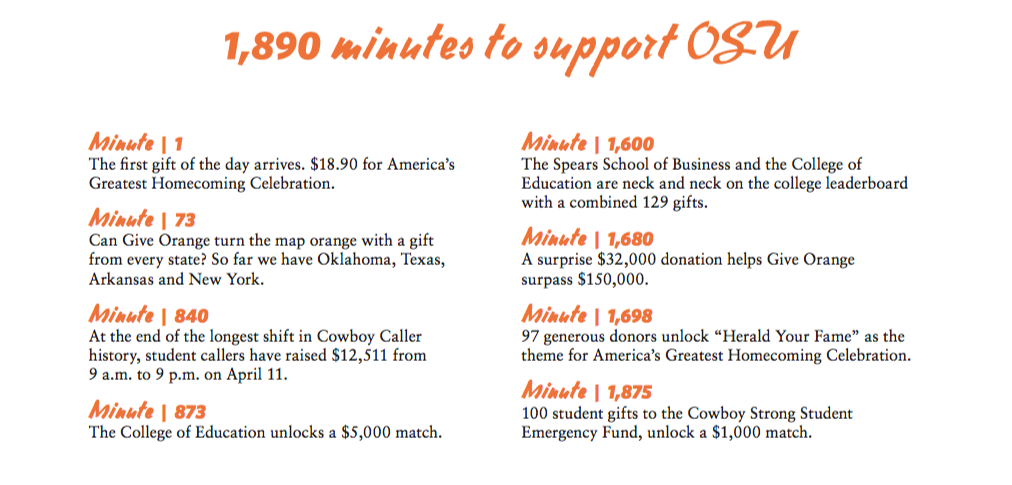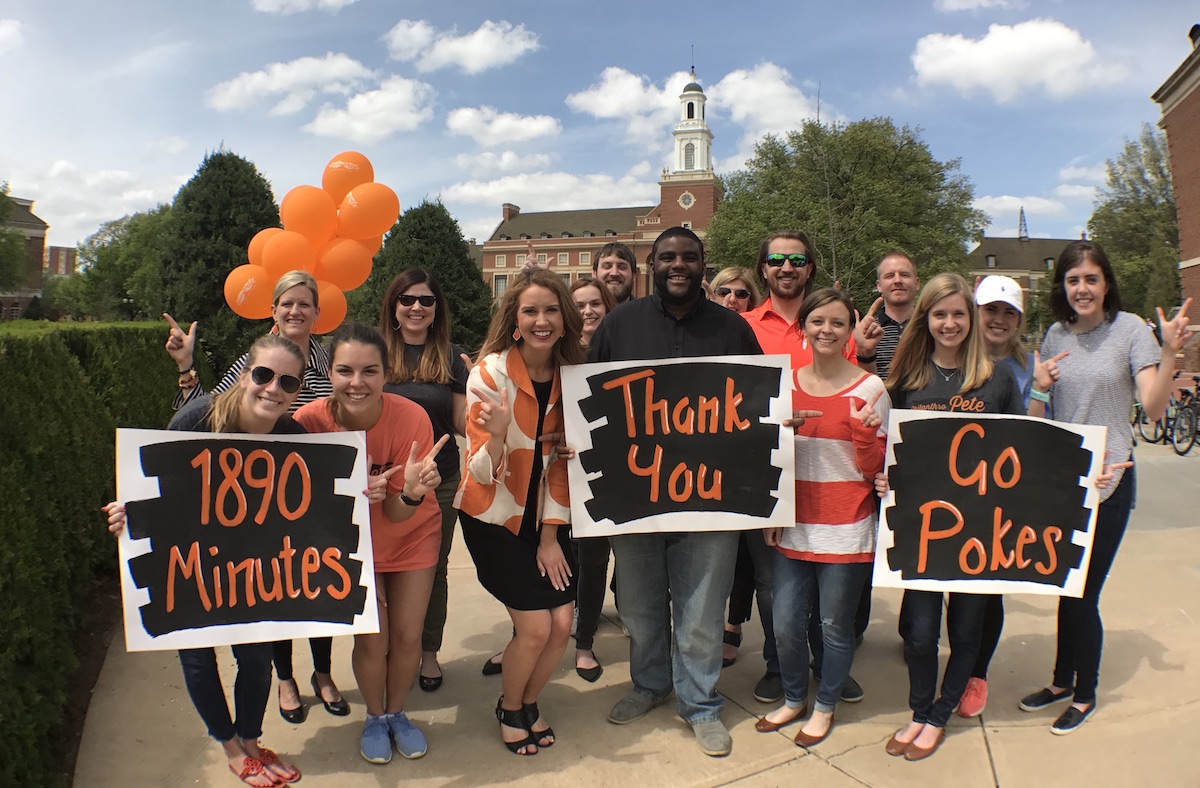 This day was about celebrating the impact of philanthropy on OSU and encouraging as many alumni and friends as possible to Give Orange. It was an exciting 1,890 minutes, and I look forward to seeing how it grows in 2018. Kirk Jewell, OSU Foundation President

---
Planning for Give Orange 2018 is underway. With more challenges, matches and surprises in store, OSU looks to make those 1,890 minutes even more exciting this spring. Follow @OSUFoundation for more information about this year's Give Orange event.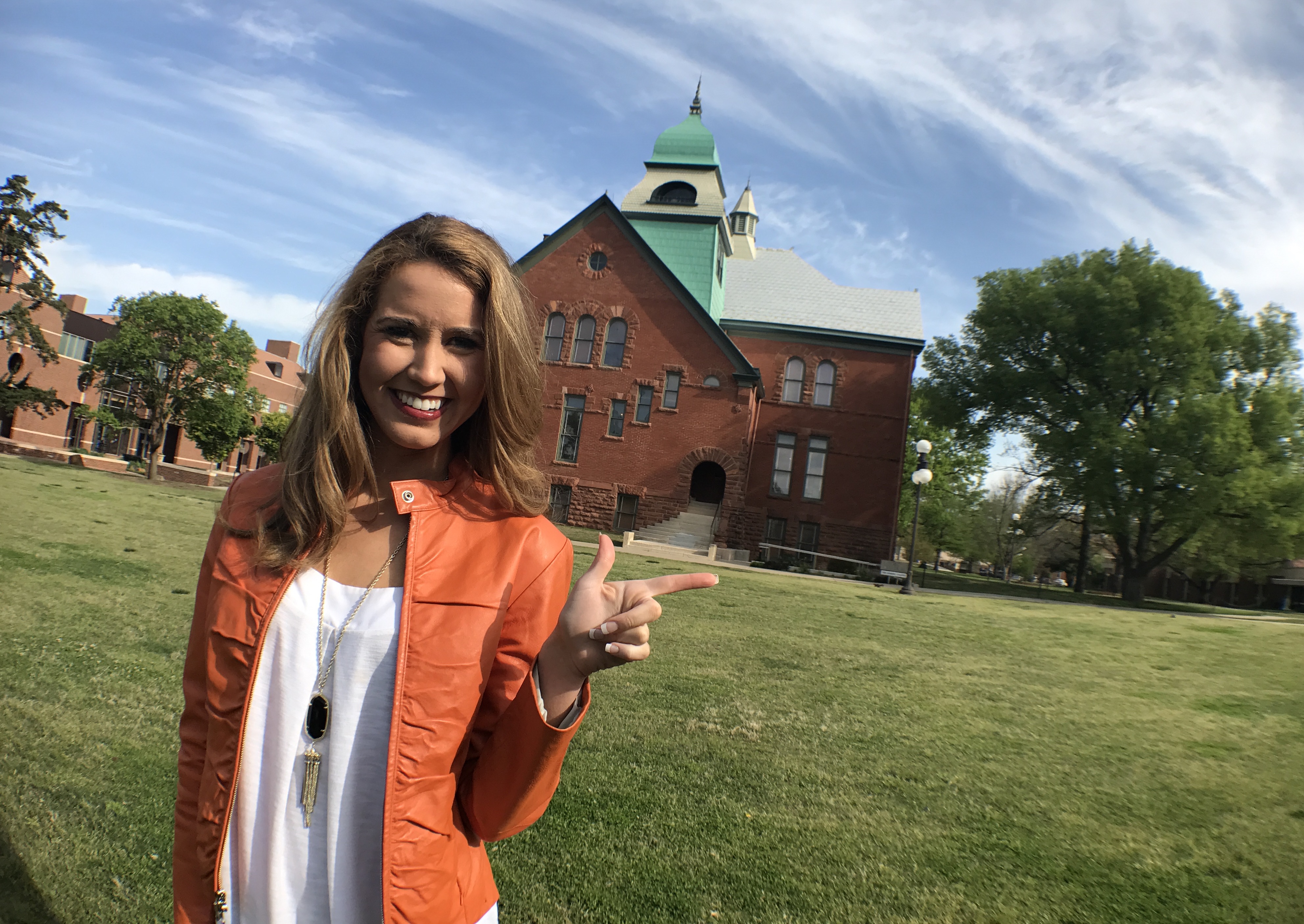 My Orange Passion is giving back. Ever since I was a little girl, my parents, who are both OSU alumni, taught me to give back to the community that has given so much to me. OSU has become my community, and I have made it my priority to use my unique talents to invest in others during my time here. Julia Benbrook, Give Orange Student Host and 2017 Miss OSU
---
For more information about giving opportunities related to Give Orange or to become a Give Orange Ambassador, contact the OSU Foundation at 800.622.4678 or by email at info@osugiving.com.