2020 Virtual Women for OSU Symposium available online for limited time
September 11, 2020 | 9 minute read
Women for OSU
More than 1,800 people from across the country tuned in on Sept. 2 to watch the annual Women for OSU Symposium, which moved to a virtual format this year. Through the generosity of multiple sponsors, the symposium was free for the first time ever for all OSU alumni, students, staff and friends.
If you missed the 2020 Women for OSU Virtual Symposium, you can now watch the recorded livestream at OSUgiving.com/women. This will be available for viewing through October 9.
The virtual symposium offered inspiration drawn from the impact and philanthropy of the Women for OSU community as the event honored 2020 Philanthropist of the Year Helen Hodges and 12 outstanding student scholars.
Student Scholarship Recipients
This year's scholars were honored for their contributions to their communities and Oklahoma State University. Each of these students has shown an extraordinary ability to impact others with their compassion, work ethic and dedication to philanthropic efforts. The students and their hometowns are:
Emily Alexander, Canadian, Texas
Lauren Anderson, Enid, Oklahoma
Patricia Bear, Henryetta, Oklahoma
Johnathon Foster, Edmond, Oklahoma
Jillian Gore, Pryor, Oklahoma
Jaden Kasitz, Wichita, Kansas
Johna Pulliam, Catoosa, Oklahoma
Allison Stuckey, Tulsa, Oklahoma
Megan Wong, Edmond, Oklahoma
Rachel Millea, Tulsa, Oklahoma
Megan Perez, Guthrie, Oklahoma
Madison Slawson, McAlester, Oklahoma
Learn more about our 2020 scholars here.
Philanthropist of the Year — Helen Hodges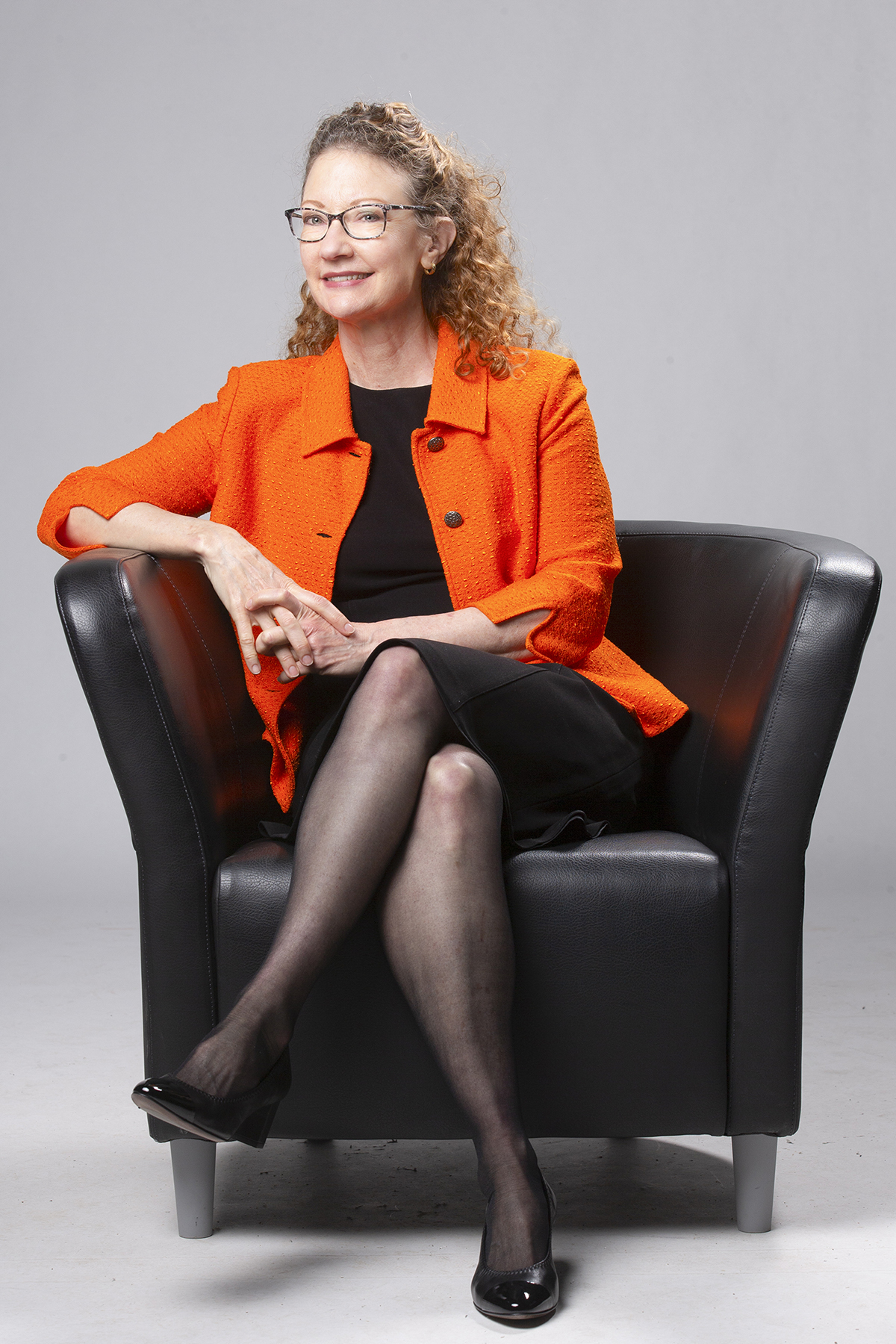 Helen Hodges doesn't seek the limelight when it comes to philanthropy at OSU — she's after the sense of joy it brings.
Helen has been involved in several transformational projects at OSU, including The McKnight Center for the Performing Arts, the new building for Spears Business and New Frontiers, which will replace the aging Agricultural Hall for the Ferguson College of Agriculture. She's also an avid supporter of OSU Athletics and has contributed to several scholarships.
"There are few people who love Oklahoma State like Helen does," said President Burns Hargis. "She proves it not just with her financial support but also with her presence and the various areas on campus she loves. She may have physically moved to California, but she's never left Oklahoma State."
Learn more about Helen and her dedication to philanthropy here.
Keynote Speaker — Dr. Tererai Trent
Those who watched the virtual event also heard from Dr. Tererai Trent, an OSU alumna and humanitarian. Oprah Winfrey named Trent as her "favorite guest of all time."
Trent is recognized as one of the world's most acclaimed voices for women's empowerment and quality education. Rooted in humble beginnings, she grew up in a cattle-herding family in rural Zimbabwe and was forced to marry at age 11. In 1998, she, her then-husband and their five children moved to Oklahoma so she could pursue an education at OSU.
With the help of Oklahoma State professors, she escaped her abusive marriage and earned a bachelor's degree in agricultural education and a master's degree in plant pathology. She met her current husband at Oklahoma State. Trent was also recently named a recipient of the 2019 Ferguson College of Agriculture Distinguished Alumni Award.
Trent spoke highly of her time at OSU during her keynote address saying that her children still think of Oklahoma as their home. She also recalled the feeling of empowerment she had on campus as the university's faculty and staff believed in her and her dreams to earn an education.
Trent is an educator, motivational speaker and an award-winning author for her book, The Awakened Woman — Remembering & Reigniting Our Sacred Dreams. Trent also serves as a United Nations Global Ambassador of Education and Peace and continues to lead the global charge in the fight for quality education for all children and for women's rights.
"Your dreams for this life will have greater meaning if they're tied to the greater good," Trent said. "It is up to us women to make that choice."
After her motivating keynote address, Trent also sat down with several Women for OSU leaders for an in-depth panel discussion. The panelists included Robin Byford, chair of the Women for OSU Council, Dr. Kayse Shrum, president of the OSU Center for Health Sciences and honorary member of the Women for OSU Council, and Blaire Atkinson, president of the OSU Foundation and honorary member of the Women for OSU Council. The panelists shared challenges they've faced as women and the impact women can have through philanthropy in their communities.
New Program — Partnering to Impact
Women for OSU also announced Partnering to Impact, a donor-funded grant program to support the university in a way that strengthens engagement with Women for OSU Partners. OSU faculty and staff will submit proposals for unbudgeted areas that align with the following four initiatives: health and wellness, campus beautification, education or arts and culture. Women for OSU Partners will then help choose the grant recipients.
Those interested in becoming a Women for OSU Partner can visit OSUgiving.com/women/partners or text code WOSU to 243-725.
Please visit OSUgiving.com/women to learn more about Women for OSU. To find out how you can get involved, please contact Michal Shaw, director of Women for OSU and assistant vice president of donor relations at the Oklahoma State University Foundation, at mshaw@OSUgiving.com.